OK, hands up, how many of you knew that George Harrison didn't write, 'Got My Mind Set On You'? So conclusively does George make the song his own that most people over the years since its release in 1987 have just assumed it was one of his composition; he did after all write his other two No.1 hits.
'Got My Mind Set On You' was George's first No.1 in America for 15 years when it topped the Billboard best seller list on 16 January 1988, and almost topped the UK charts, just failing to reach the top when it stalled at No.2; it spent 4 weeks there, kept from No.1 by T'Pau's, 'China In Your Hand'.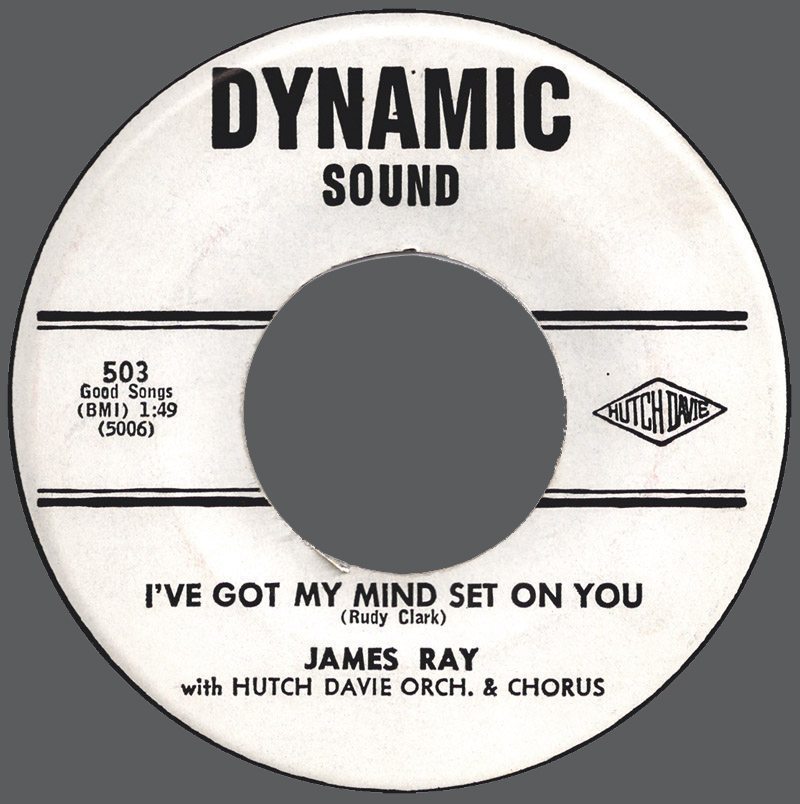 The song was originally released by the diminutive James Ray, he was just 5 feet tall, on the Dynamic label as 'I've Got My Mind Set on You' in 1963; it was written by Rudy Clark. Ray's original failed to chart, but his song, 'If You Got To Make a fool of Somebody', made No.10 on the Billboard R&B chart and No.22 on the main Billboard bestseller list; it was covered by Freddie and the Dreamers and became their first UK hit (No.3).
George's version was the closing track on his eleventh solo album, Cloud Nine that was released a week after 'Got My Mind Set On You' came out; the album, co-produced with friend, Jeff Lynne. Cloud Nine was started in January 1987 and was Harrison's first album for five years; it made the top 10 in America, Britain, Australia, Canada, Norway and Sweden.
The cover of Cloud Nine features the first American-made guitar that George owned, a 1957 Gretsch 6128 that he bought in Liverpool in 1961. Harrison called it his "old black Gretsch", and gave it to his long-time friend, Klaus Voormann who kept it for 20 years. Voormann left the guitar in Los Angeles where it had been modified; Harrison asked for its return, had it restored and used it for the cover shoot for both the album and single.
'Got My Mind Set On You' is available on Let It Roll: Songs of Georg Harrison at Amazon, or iTunes or Google Play