"The weekend starts here." That's what they used to say on the UK's other most celebrated TV music show of the 1960s, 'Ready Steady Go!', and it was never more true than exactly half a century ago, when the show welcomed the television debut of The Who.
The group had had a tumultuous last few months of 1964, in which they changed their name from the High Numbers and started the 'Maximum R&B' Tuesday night residency at London's Marquee Club that did much to confirm their popularity. Then, in the new year, producer Shel Talmy secured the deal with Brunswick Records that led to the debut Who single 'I Can't Explain.'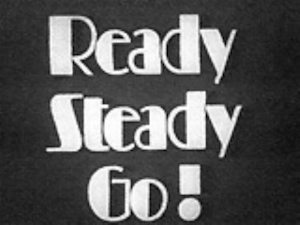 The success of that 45, which went on to No. 8 in the UK in April, owed an immense amount to the vast exposure offered by the band's performance of it on 'RSG.' A television institution since its introduction in the summer of 1963 with presenters Keith Fordyce and Cathy McGowan, it was a real starmaker of a series, and The Who became frequent visitors to TV House in Kingsway, London where the show was recorded.
On that edition of January 29, 1965, they were in the company of major hitmakers the Animals and the Hollies; Goldie and the Gingerbreads, whose appearance led to their only hit, 'Can't You Hear My Heart Beat'; the up-and-coming but yet-to-chart Donovan; and a not-quite-20-year-old Elkie Brooks, many years before she became a hit soloist or even before her days with Vinegar Joe.
Listen to uDiscover's The Who playlist on Spotify
Download The Who from Google Play or iTunes, or buy them on Amazon
Buy Who releases, including the brand new Brunswick singles vinyl box set, at uDiscover's Deluxe Audio Store
Explore our dedicated The Who Artist Page