"Beside Bowie" vertelt het verhaal van gitarist Mick Ronson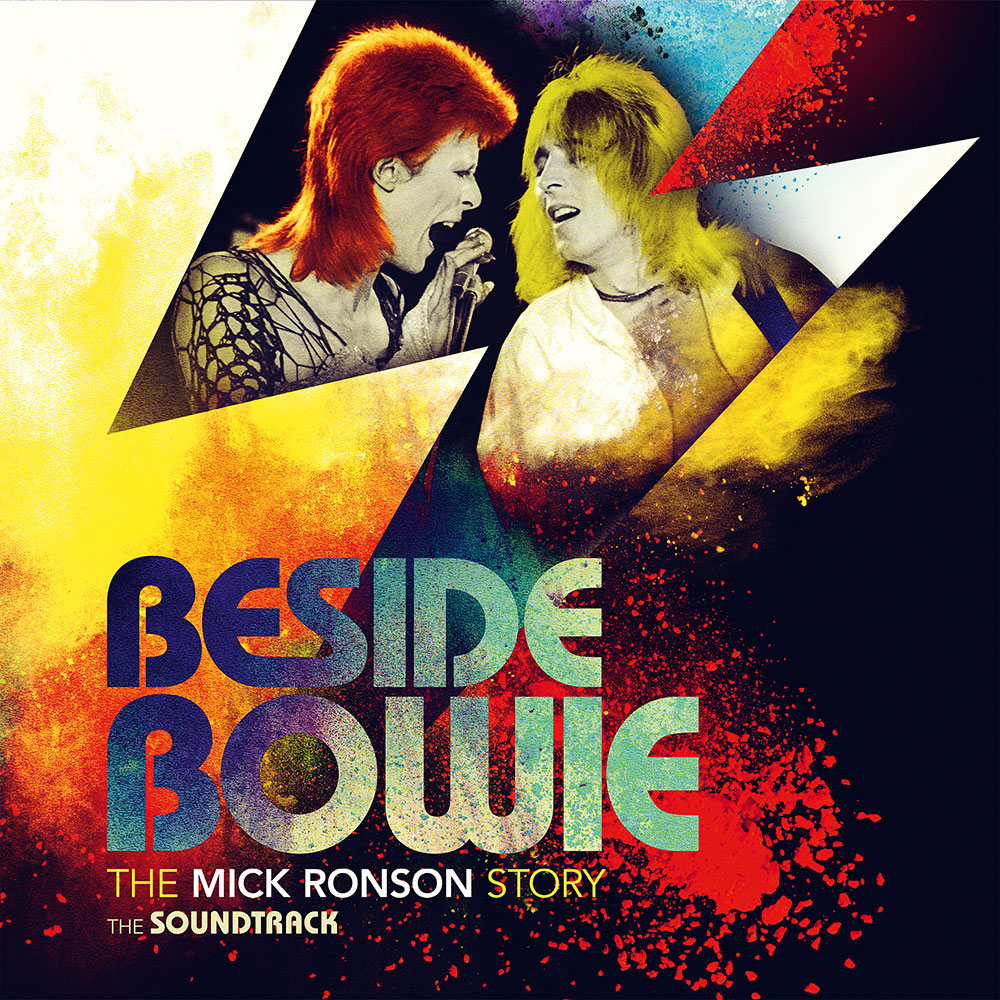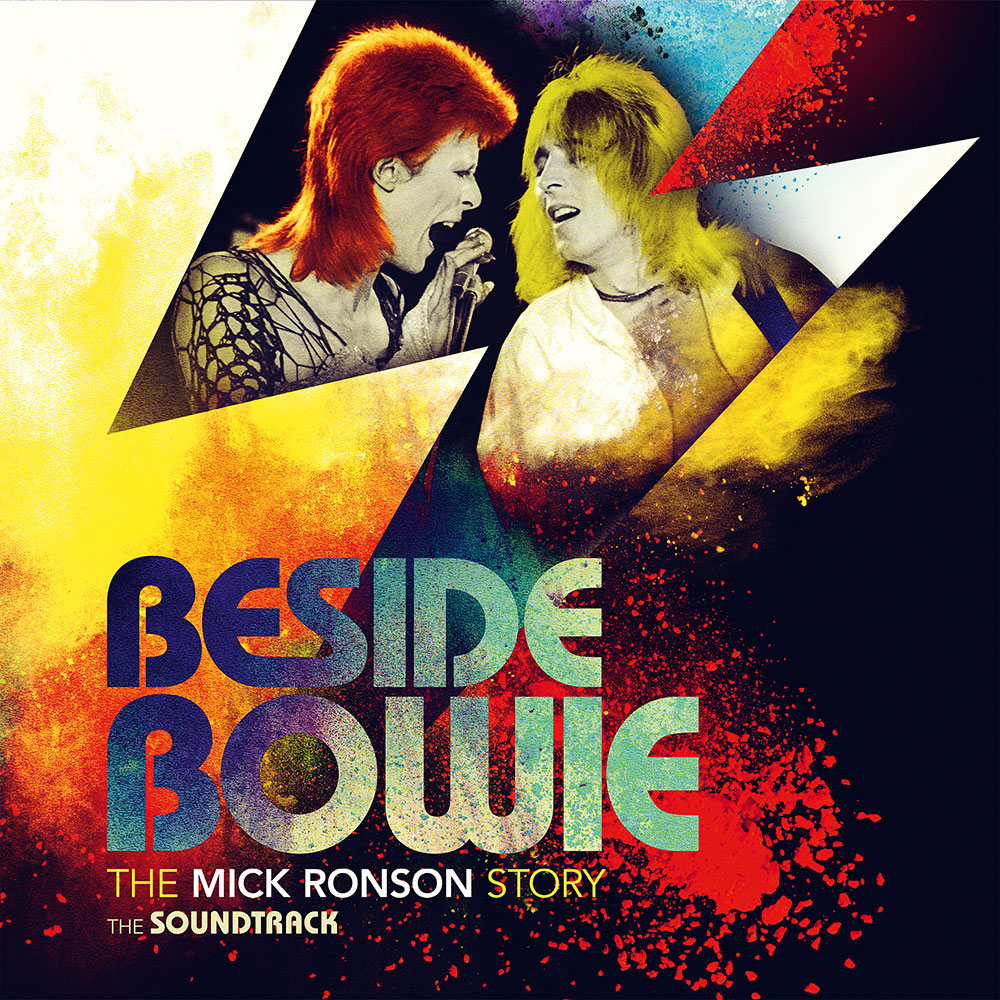 Op 8 juni komt de film Beside Bowie: The Mick Ronson Story uit op DVD en Blu-ray. Daarmee zijn de songs van deze gitaarvirtuoos, die naast David Bowie ook samenwerkingen met Elton John en Queen op zijn CV had staan, voor het eerst gebundeld. De soundtrack zal ook los verkrijgbaar zijn op CD, als download, op 180-gram zwart vinyl en als limited edition gekleurd vinyl met uitgebreide liner notes.
Ondanks de uitgebreide lijst aan wereldsterren (o.a. Lou Reed, Morrissey, John Mellencamp en Bob Dylan) waarmee Ronson heeft gewerkt, draait het in de film voornamelijk om de samenwerking tussen hem en de in 2016 overleden David Bowie. De twee werkten tussen 1970 en 1974 intensief samen aan klassieke albums als The Man Who Sold The World, Hunky Dory, Ziggy Stardust, Aladdin Sane en Pin Ups. Daarbij speelde Ronson niet alleen gitaar, maar schreef hij ook de arrangementen en verzorgde hij de soundscapes naar Bowie's visie.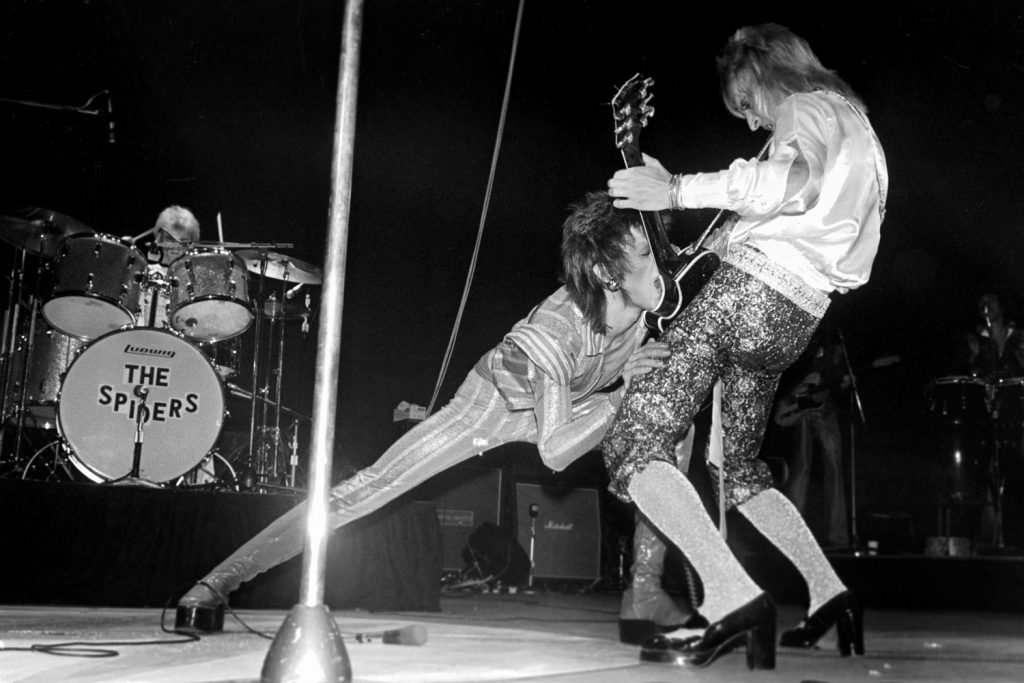 In de film vertellen onder andere Joe Elliott, Roger Taylor, Angie Bowie (ex-vrouw van) en Rick Wakeman over de gitarist en de rol die hij speelde in de carrière van Bowie, die zelf een gedeelte van de voice-overs op zich nam. "Als rockduo vond ik ons even sterk als Mick en Keith, of Axl en Slash," aldus David Bowie. "Ziggy Stardust en Mick Ronson waren de belichaming van rock & roll dualisme."
Door zijn vroegtijdige overlijden in 1993 kon Ronson zelf niet meewerken aan de film. Bij het maken van Beside Bowie heeft het team echter onbeperkte toegang gekregen tot de archieven rondom de befaamd muzikant. De film geeft je daardoor een unieke blik op een van de meest memorabele periodes uit zijn leven.

De soundtrack bestaat uit solowerk van Ronson, belangrijke (en bekende) samenwerkingen met David Bowie, Elton John, Ian Hunter en Michael Chapman. Daarnaast vind je op de tracklist een coverversie van This Is For You, uitgevoerd door Def Leppard-frontman Joe Elliott. Het album wordt afgesloten met een eerbetoon van toetsenist Mike Garson, die ook een vaste waarde was in de band van Bowie. De volledige tracklist:
Queen, Ian Hunter, David Bowie, Mick Ronson, Joe Elliot & Phil Collen – All The Young Dudes (Live, 1992)
Michael Chapman – Soulful Lady (1970)
Elton John – Madman Across The Water (1992)
David Bowie – Moonage Daydream (1972)
David Bowie – Cracked Actor (1973)
David Bowie – Time (1973)
Ian Hunter – Once Bitten, Twice Shy (1975)
Mick Ronson – I'd Give Anything To See You (1999)
Mick Ronson – Hard Life (1999)
Mick Ronson – Midnight Love (1994)
Mick Ronson – Like A Rolling Stone (1994)
Joe Elliott – This Is For You (niet eerder uitgebracht)
Queen, David Bowie & Mick Ronson – Heroes (live, 1992)
Mike Garson – Tribute To Mick Ronson (niet eerder uitgebracht)
Reserveren kan hieronder:
– Blu-Ray reserveren
– DVD reserveren
– 2LP reserveren
– CD reserveren