Glenn Frey's solocarrière gebundeld in Above The Clouds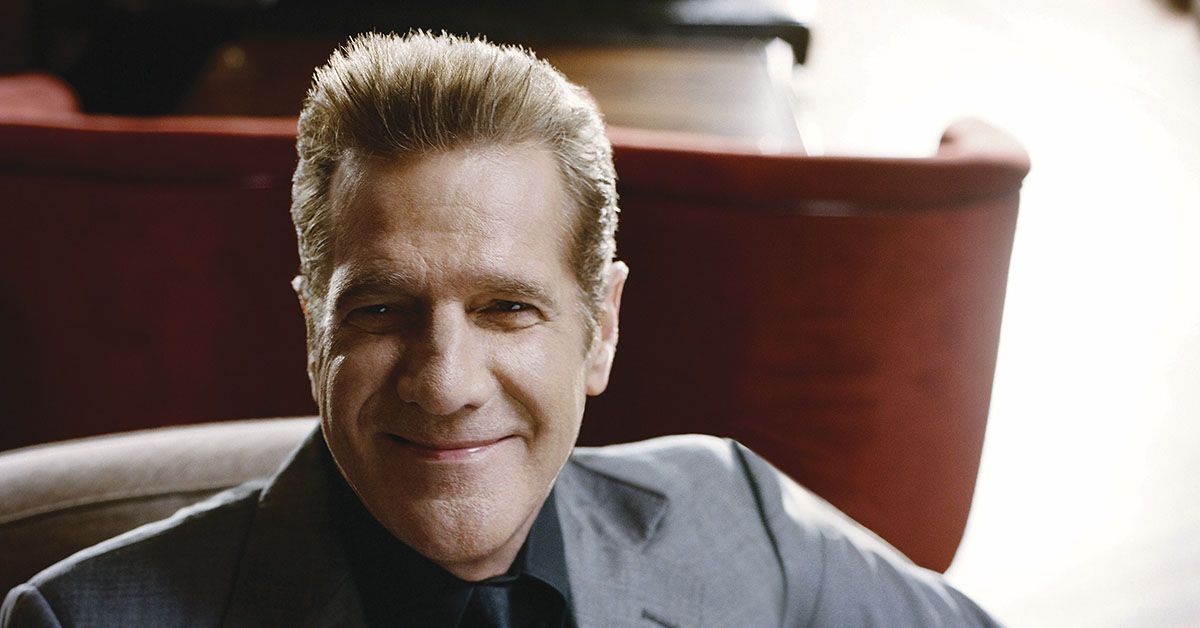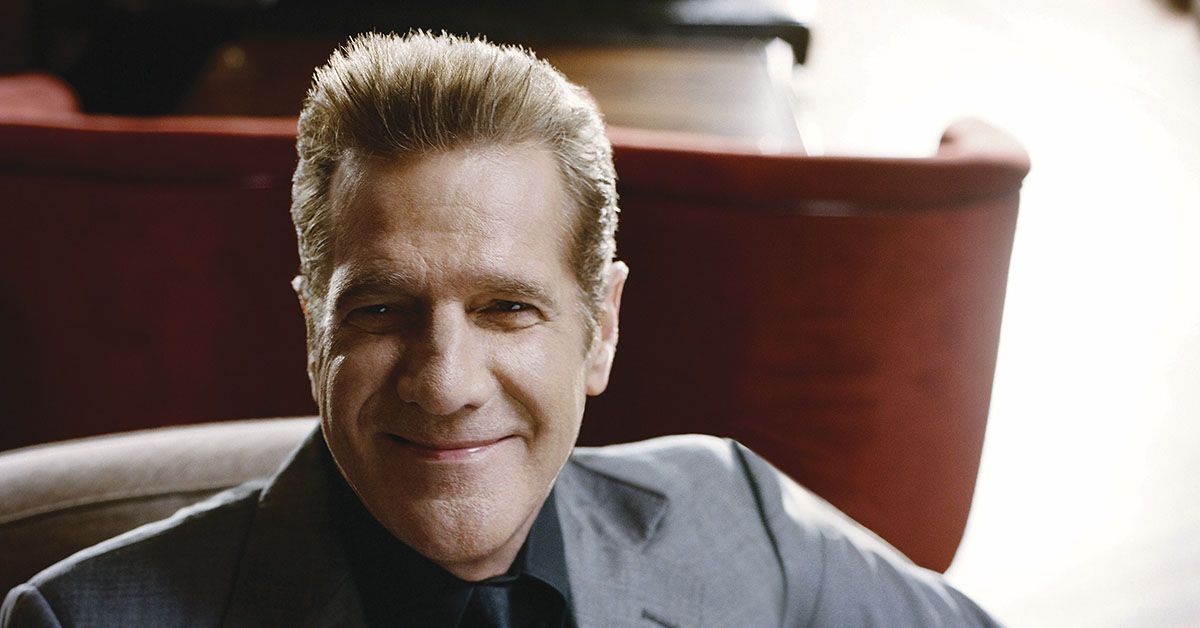 Op 11 mei verschijnt Above The Clouds: The Collection, een 4 discs tellende box met alle hoogtepunten uit Glenn Frey's solocarrière.
Glenn Frey, medeoprichter van de Eagles, hield er een indrukwekkend solorepertoire op na, opgebouwd in de jaren tachtig toen de band een pauze had ingelast. Ook toen de Eagles weer bij elkaar kwamen bleef Frey zijn eigen muziek uitbrengen, iets wat hij tot zijn plotselinge overlijden in 2016 deed. Op Above The Clouds vind je de muziek die Frey maakte voor- en nadat de Eagles wereldsterren werden. Deze verzameling is een ode aan de singer-songwriter uit Detroit en zijn grenzeloze creativiteit.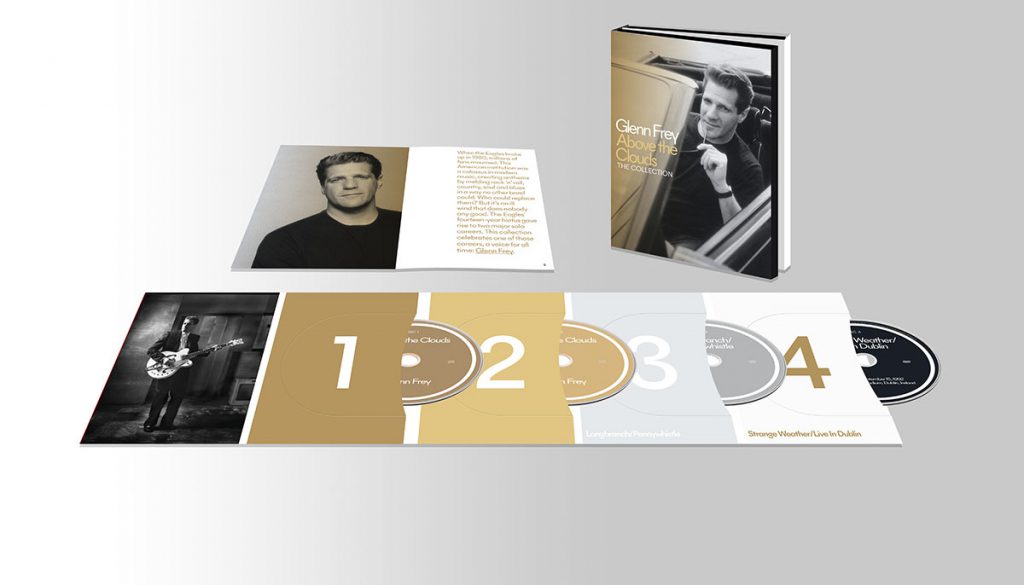 De eerste CD uit de box staat tjokvol hits, waaronder natuurlijk The Heat In On, Smuggler's Blues, You Belong To The City en Soul Searchin'. Met songs als After Hours, For Sentimental Reasons en Beach Boys-cover Caroline, No wordt er op CD 2 een duik genomen in Frey's discografie buiten de hitlijsten. De derde cd is gewijd aan Longbranch/Pennywhistle, het country rock duo dat Frey omstreeks 1970 vormde met JD Souther. Het is voor het eerst sinds 1970 dat de songs van deze band weer beschikbaar komen.  Het laatste schijfje uit de box betreft een dvd met daarop een registratie van het optreden dat Frey in 1992 tijdens de Strange Weather tour gaf in Dublin. De beelden laten Frey en zijn band op de toppen van hun kunnen zien. Op de setlist stonden die avond nummers als Long Hot Summer, Peaceful Easy Feeling, Strange Weather en Party Town.
De box Above The Clouds: The Collection is nu te reserveren bij Velvet en Bol.com. Heb je liever alleen de hits? Dat kan ook: het eerste schijfje uit de set wordt ook los uitgebracht als The Very Best Of Glenn Frey en die kun je hier en hier bestellen.
De tracklisting ziet er als volgt uit:
Disc 1 (ook verkrijgbaar als 1CD)
The Heat Is On
Call on Me (Theme from "South of Sunset")
Part of Me, Part of You
You Belong to the City
Smuggler's Blues
Sexy Girl
The Allnighter
Soul Searchin'
Same Girl
The One You Love
Strange Weather
I've Got Mine
River of Dreams
Love in the 21st Century
Lyin' Eyes / Take It Easy (Medley – Live at The Stadium: Dublin, Ireland)
 Disc 2
Let's Go Home
I Got Love
The Way to Happiness
Common Ground
After Hours
Rising Sun (Instrumental)
The Shadow of Your Smile
Better in the U.S.A
Brave New World
Caroline, No
For Sentimental Reasons
It's Too Soon to Know
Worried Mind
Lover's Moon
Route 66
True Love
Disc 3 – Longbranch/Pennywhistle (1969)
Jubilee Anne
Run, Boy, Run
Rebecca
Lucky Love
Kite Woman
Bring Back Funky Women
Star-Spangled Bus
Mister, Mister
Don't Talk Now
Never Have Enough
Disc 4 (DVD: Strange Weather/Live in Dublin)
Long Hot Summer
Peaceful Easy Feeling
New Kid in Town
The One You Love
Strange Weather
I've Got Mine
Medley: Lyin' Eyes / Take It Easy
Wild Mountain Theme
River of Dreams
True Love
Love in the 21st Century
Livin' Right
Smuggler's Blues
The Heat Is On
Heartache Tonight
Party Town
Desperado