Indrukwekkende 21CD box Kayak op komst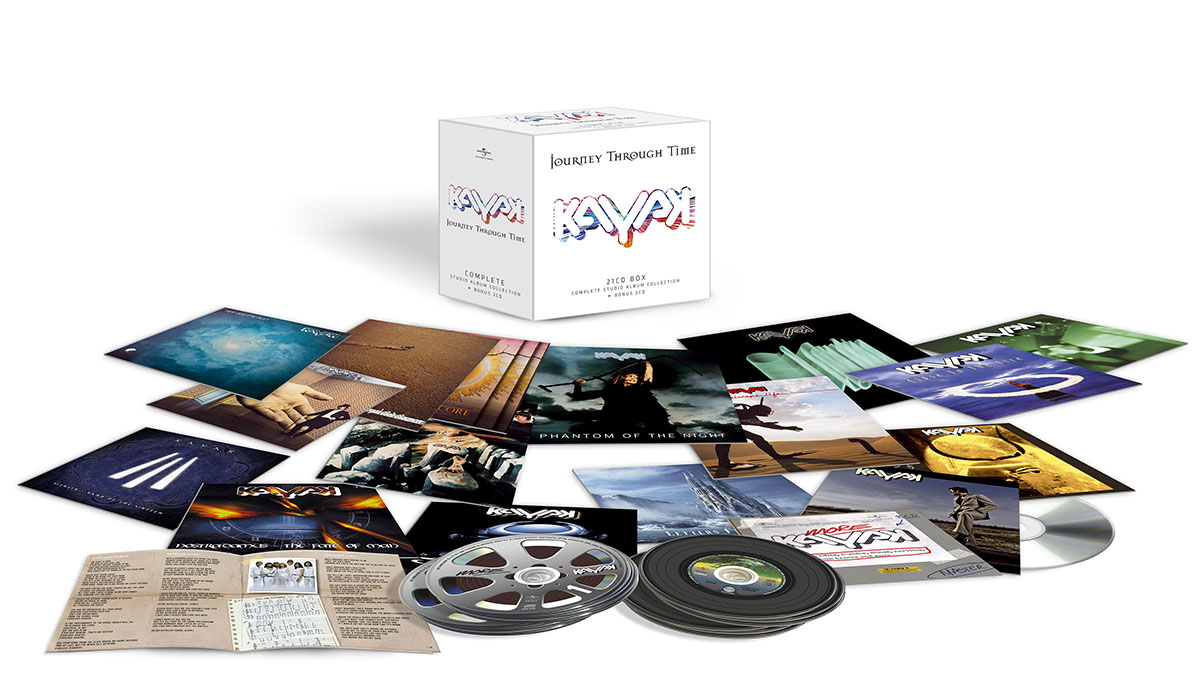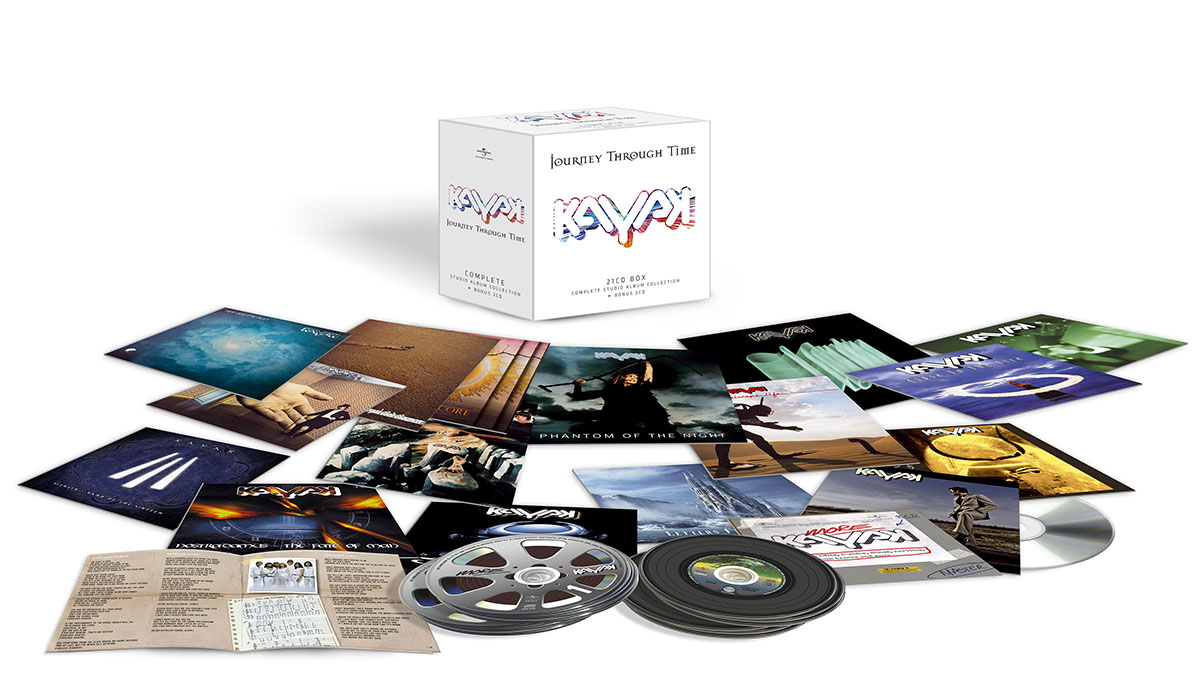 Alle studioalbums van Kayak zijn verzameld in de nieuwe 21 cd's tellende boxset Journey Through Time – The Complete Studio Album Collection. Deze indrukwekkende verzameling bevat maar liefst zestien albums van de groep, plus een dubbelaar met zeldzaam materiaal, waaronder enkele nooit eerder uitgebrachte opnames. Journey Through Time verschijnt op 16 juni.
Het is exact 50 jaar geleden dat de kiem werd gelegd voor de beste symfonische rockband uit de Nederlandse geschiedenis toen de twee Hilversumse tieners Ton Scherpenzeel (toetsen) en Pim Koopman (drums) elkaar ontmoetten. Na wat voorzichtige muzikale experimenten verscheen zes jaar later het eerste album van Kayak, See See The Sun. De band, die ook in het buitenland zeer succesvol werd, maakte sindsdien een hele reeks albums en liet zich met singles als Ruthless Queen, Starlight Dancer en Mammoth ook geregeld in de hitlijsten zien.
Journey Through Time – The Complete Studio Album Collection verschijnt in een gelimiteerde en genummerde uitgave (oplage: 1500 stuks). De mede door Scherpenzeel samengestelde rarities 2CD More Kayak bevat non-album tracks, single-versies en demo's van zowel Kayak als Kayak gerelateerde formaties. Negen van deze demo's zijn zelfs nooit eerder uitgebracht. De eerste acht albums (de EMI/Phonogram jaren) zijn geremastered en alle cd's zijn gestoken in replica's van de originele hoezen. Daarnaast bevat de box een fraai booklet, met diverse foto's, een selectie songteksten en een exclusief interview met Scherpenzeel.
De box is nu al te reserven bij Platomania en Bol.com: