Lex Harding brengt muzikale memoires uit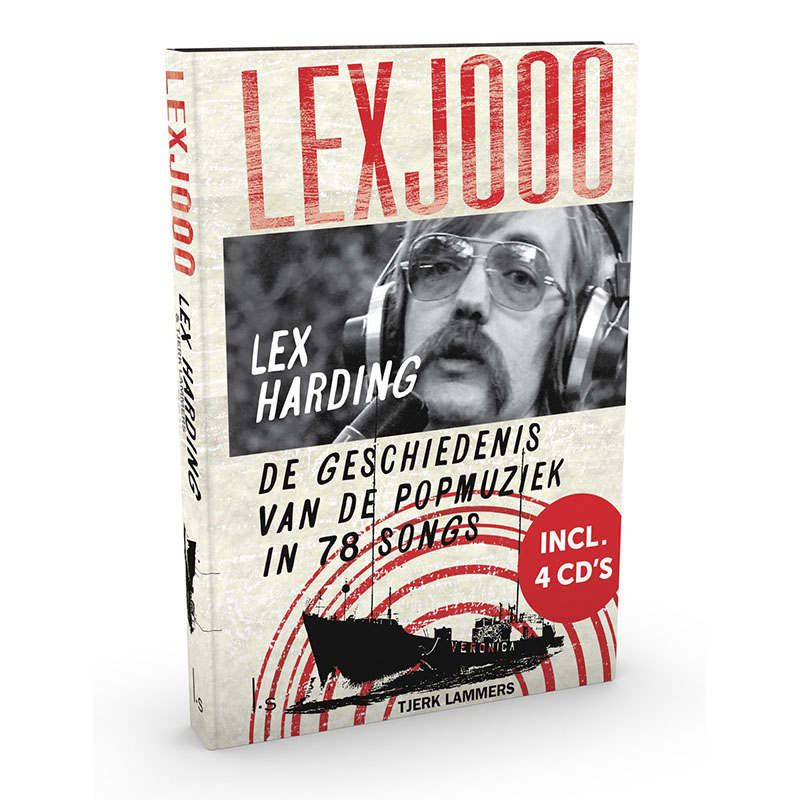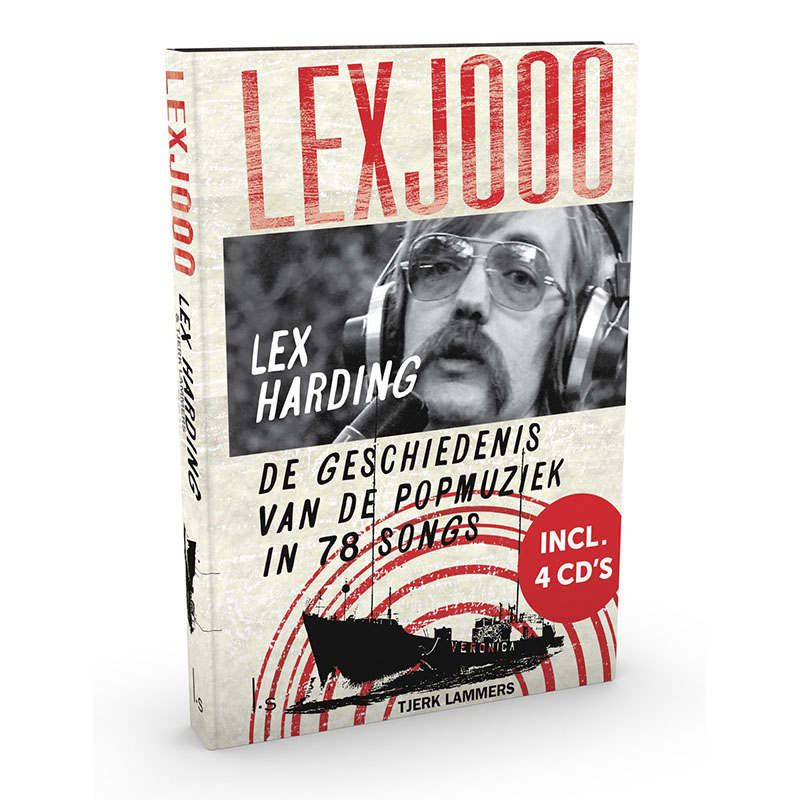 Lex Harding maakte 50 jaar geleden zijn eerste radioprogramma en dat wordt gevierd met het in november te verschijnen boek Lexjooo. Hierin blikt de omroeppionier aan de hand van 78 onvergetelijke songs terug op zijn indrukwekkende carrière. Harding debuteerde in 1967 bij zeepiraat Radio Dolfijn. Eenmaal aangemonsterd bij Radio Veronica in oktober van dat jaar werd hij Nederlands populairste diskjockey, met veelbeluisterde programma's als de Lex Harding Show, de Top 40 en natuurlijk de legendarische Lexjo.
In het gelijknamige boek (inclusief 4 cd's met daarop de 78 tracks) beschrijft Harding zijn favoriete songs, waarmee hij de lezer vanaf het stormachtige begin op de Noordzee langs hoogtepunten uit zijn radio- en televisieavonturen voert, opgetekend door popjournalist Tjerk Lammers.

Harding vertelt in
Lexjooo 
over ontmoetingen met de grote popsterren, zijn avonturen als discjockey en zijn wederwaardigheden als grensverleggende mediaman aan de hand van songs als (
Sittin' On) The Dock Of The Bay
(Otis Redding),
Moondance
(Van Morrison),
Hurricane
(Bob Dylan),
Samba Pa Ti
(Santana),
Steppin' Out
(Joe Jackson),
Child In Time
(Deep Purple),
Space Oddity
(David Bowie),
I Will Follow
(U2),
I'm Not In Love
(10CC) en
A Boy Named Sue
(Johnny Cash).
Reserveer nu bij Bol.com:
Trackslisting:
CD 1 Radio Veronica, the boat that rocked:
The Spencer Davis Group – I'm A Man
Ben E. King – Stand By Me
Roy Orbison – Only The Lonely (Know The Way I Feel)
The Shadows – F.B.I.
The Turtles – Happy Together
Warm Sounds – Birds And Bees
Marvin Gaye – I Heard It Through The Grapevine
Johnny Cash – A Boy Named Sue
Wilson Pickett – In The Midnight Hour
The Buoys – Give Up Your Guns
Jefferson Airplane – White Rabbit
David Bowie – Space Oddity
The Outsiders – Touch
Q65 – The Life I Live
The Kinks – Lola
Emerson, Lake & Palmer – Lucky Man
Jethro Tull – Locomotive Breath
Elvis Presley – I Just Can't Help Believin'
Brainbox – Down Man
James Brown – I Got You (I Feel Good)
Aretha Franklin – Respect
Otis Redding – (Sittin' On) The Dock Of The Bay
The Byrds – Eight Miles High
Buffalo Springfield – For What It's Worth

CD 2 Layla and other assorted rock songs:
The Electric Prunes – I Had Too Much To Dream (Last Night)
Fleetwood Mac – Oh Well
Supertramp – School
Blind Faith – Well All Right
Deep Purple – Child In Time
Bryan Ferry – Let's Stick Together
Alice Cooper – Halo Of Flies
Toto – Africa
Bob Dylan – Hurricane
Santana – Samba Pa Ti
Van Morrison – Moondance
The Pretty Things – October 26
The Allman Brothers Band – Jessica
Iron Butterfly – In-A-Gadda-Da-Vida
Derek & The Dominos – Layla

CD 3 The Countdown years:
Michael Jackson – Beat It
Queen – Too Much Love Will Kill You
Tina Turner – Private Dancer
Sniff 'n' The Tears – Driver's Seat
Joe Jackson – Steppin' Out
Blondie – Heart Of Glass
Golden Earring – When The Lady Smiles
Madness – One Step Beyond
Elvis Costello – Watching The Detectives
Duran Duran – Girls On Film
Talk Talk – Such A Shame
U2 – I Will Follow
Frankie Goes To Hollywood – Relax
Herman Brood And His Wild Romance – Saturday Night
Murray Head – One Night In Bangkok
Pete Townshend – Face The Face
The Human League – Don't You Want Me
Nick Cave & The Bad Seeds – Red Right Hand
Normaal – Oerend Hard
 
CD 4 Wild Romance:
Exile – Kiss You All Over
Crowded House – Don't Dream It's Over
Henry Mancini – Love Theme From Romeo And Juliet
The Shangri-Las – Past, Present & Future
Fleetwood Mac – Need Your Love So Bad
The Beach Boys – Tears In The Morning
Santana ft. Seal – You Are My Kind
Cat Stevens – Morning Has Broken
Skylark – Wildflower
10CC – I'm Not In Love
Joe Cocker – N'oubliez Jamais
The Righteous Brothers – You've Lost That Lovin' Feelin'
Spandau Ballet – True
Lou Reed – Walk On The Wild Side
The Motels – Suddenly Last Summer
Tim Hardin – How Can We Hang On To A Dream
America – A Horse With No Name
The Moody Blues ft. London Festival Orchestra & Peter Knight – Tuesday Afternoon
Bee Gees – To Love Somebody
The Beach Boys – Let's Go Away For Awhile