Nieuwe albums The Golden Years Of Dutch Pop Music op komst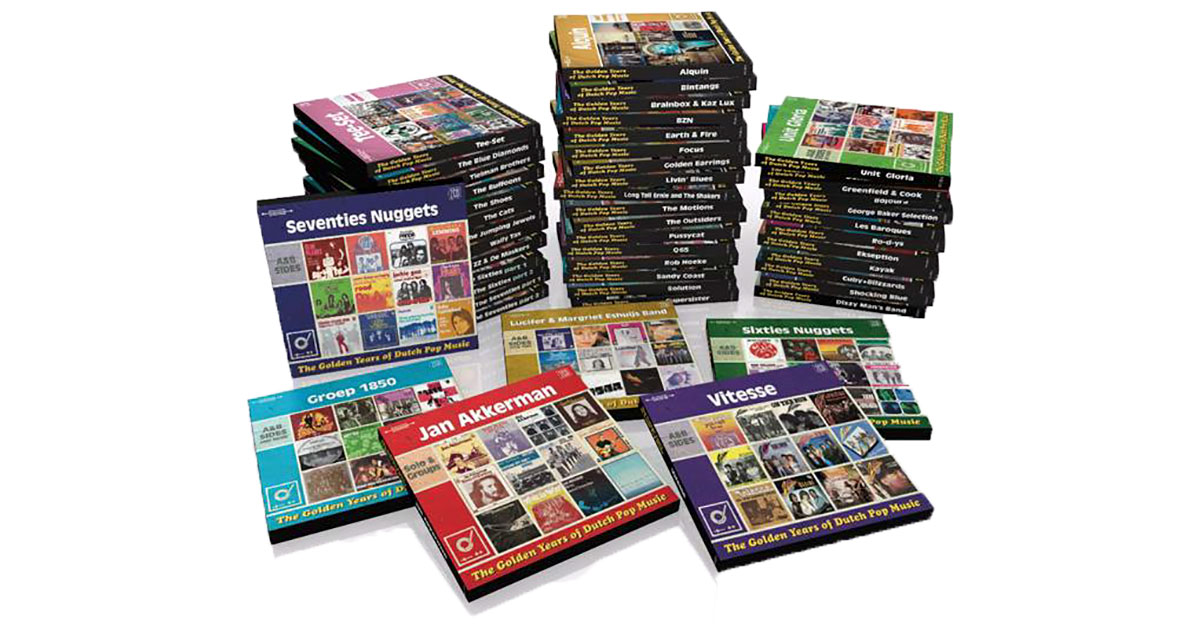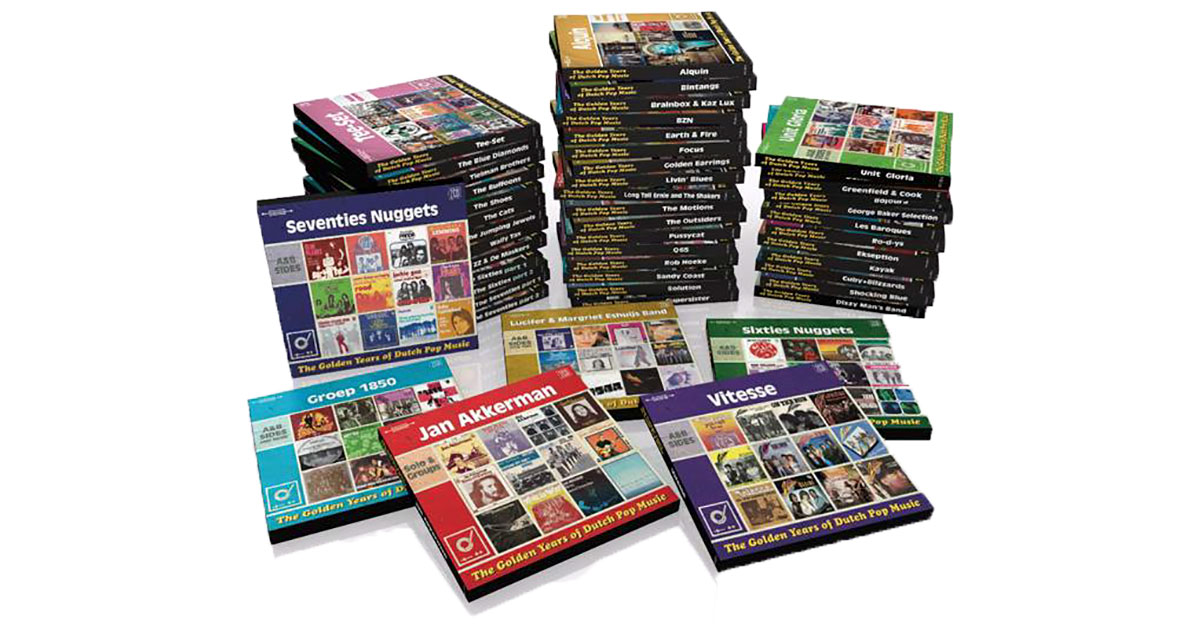 Op 7 april verschijnen er weer enkele nieuwe albums in de cd-reeks The Golden Years Of Dutch Pop Music. Deze keer is het de beurt aan Vitesse, Jan Akkerman, Lucifer & Margriet Eshuijs Band en Groep 1850. Hiernaast verschijnen er twee dubbelaars met zogeheten 'nuggets'. De cd-reeks telt nu maar liefst 48 delen.
Op de twee laatstgenoemde albums, Sixties Nuggets en Seventies Nuggets, zijn zeldzame songs te vinden van vaak in de vergetelheid geraakte bands en artiesten. Beide albums zijn mede tot stand gekomen dankzij tips van trouwe fans van deze cd-reeks.
"Beter dan ooit wordt de Nederpop heruitgegeven in Golden Years", aldus De Volkskrant. "De reeks is verslavend (…) stiekem wil je alle delen in huis hebben"
De albums zijn nu o.a. te reserveren bij de gloednieuwe Golden Years-webshop www.goldenyearsofdutchpopmusic.nl, Bol.com en Platomania.nl.
Eerder verschenen in de serie albums van Cuby + Blizzards, The Motions, Q65, Livin' Blues, The Outsiders, Golden Earrings, Sandy Coast, ZZ & De Maskers, Kayak, Earth and Fire, Tee-Set, The Buffoons, The Blue Diamonds, Ekseption, Wally Tax, The Shoes, Shocking Blue, Focus, Pussycat, Long Tall Ernie and The Shakers, Brainbox + Kaz Lux, Dizzy Man's Band, The Cats, Rob Hoeke, Bintangs, Alquin, Jumping Jewels, Les Baroques, George Baker Selection,  Supersister, Ro-d-ys, Solution, Tielman Brothers , BZN, Unit Gloria, Bolland & Bolland, Bojoura, Greenfield & Cook en de compilatiealbums The Sixties Part 1, The Sixties Part 2, The Seventies Part 1 en The Seventies Part 2.