Nieuwe delen in ongekend populaire cd-reeks The Golden Years Of Dutch Pop Music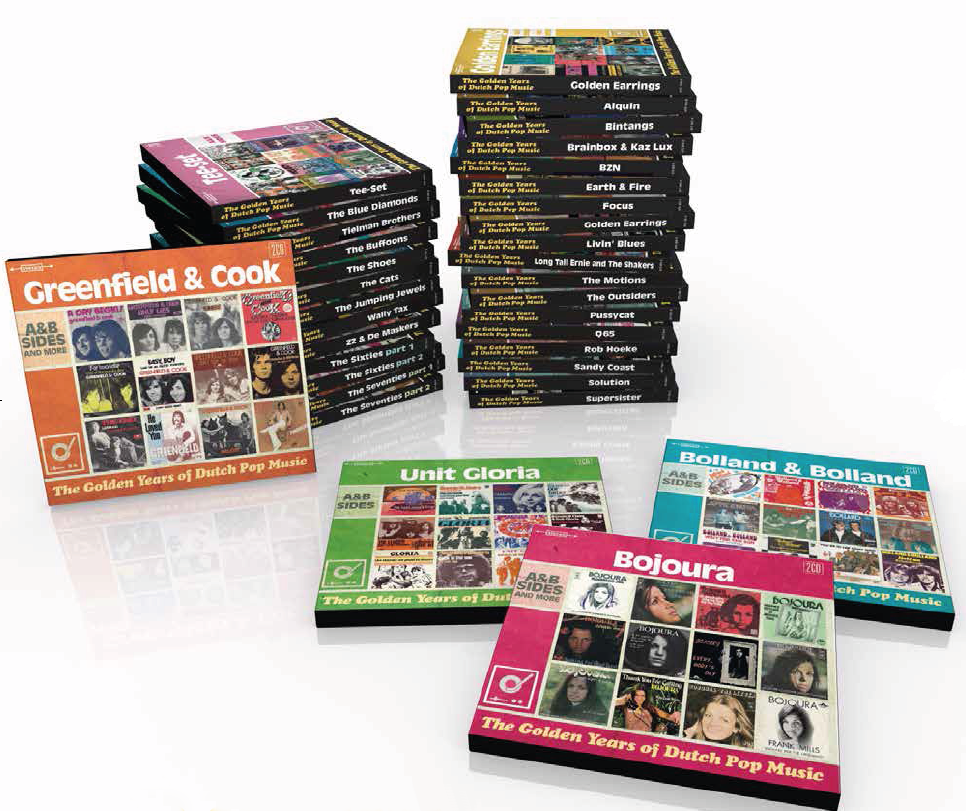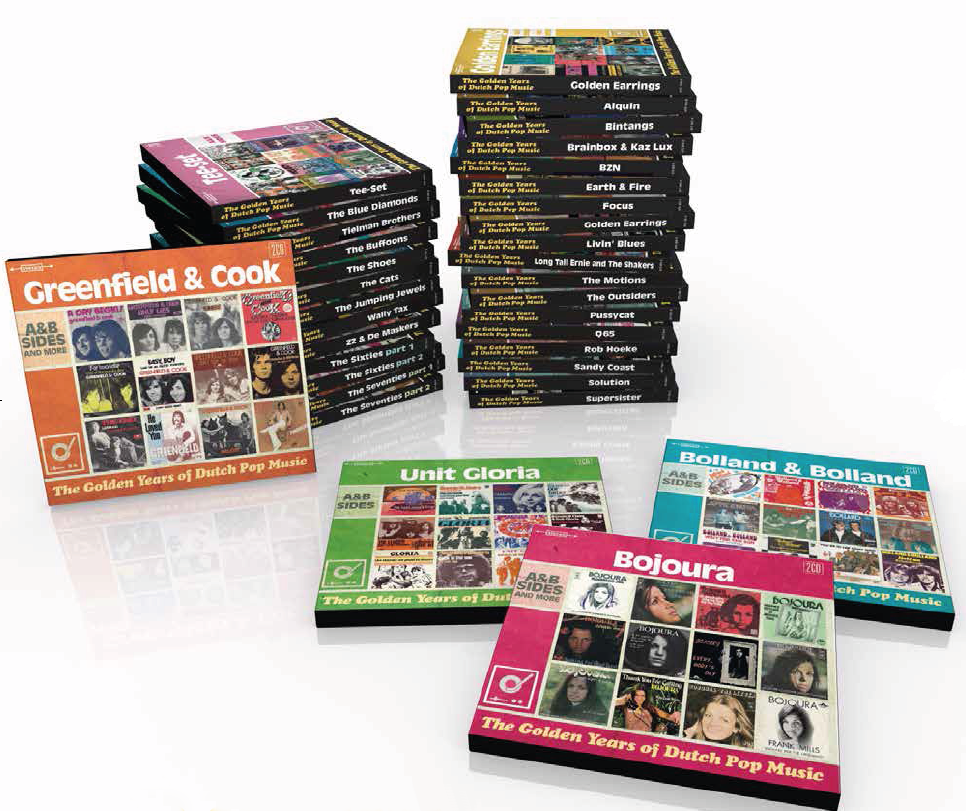 Na 38 delen en meer dan 100.000 verkochte exemplaren verschijnen er op 3 februari vier nieuwe titels in de populaire cd-reeks The Golden Years Of Dutch Pop Music. Deze keer is het de beurt aan Unit Gloria, Bolland & Bolland, Bojoura en Greenfield & Cook.
De cd-reeks Golden Years Of Dutch Pop Music wordt enorm gewaardeerd door kenners van de Nederlandse popgeschiedenis. Op de albums staan namelijk steevast alle originele A- en B-kanten van de singles in chronologische volgorde, waar mogelijk aangevuld met relevante albumtracks. Veel van deze songs verschenen nooit eerder op cd – laat staan dat ze digitaal beschikbaar waren. Door de Golden Years Of Dutch Pop Music worden deze nummers, die speciaal voor de reeks geremasterd zijn, van de vergetelheid gered. Het Greenfield & Cook-album bevat naast alle oude hits zelfs vier nieuwe tracks van Peter Cook.
"Beter dan ooit wordt de Nederpop heruitgegeven in Golden Years", aldus De Volkskrant. "De reeks is verslavend (…) stiekem wil je alle delen in huis hebben"
Bestel de cd's bij Bol.com:

Eerder verschenen in de serie albums van Cuby + Blizzards, The Motions, Q65, Livin' Blues, The Outsiders, Golden Earrings, Sandy Coast, ZZ & De Maskers, Kayak, Earth and Fire, Tee-Set, The Buffoons, The Blue Diamonds, Ekseption, Wally Tax, The Shoes, Shocking Blue, Focus, Pussycat, Long Tall Ernie and The Shakers, Brainbox + Kaz Lux, Dizzy Man's Band, The Cats, Rob Hoeke, Bintangs, Alquin, Jumping Jewels, Les Baroques, George Baker Selection, Supersister, Ro-d-ys, Solution, Tielman Brothers, BZN en de compilatie albums The Sixties Part 1, The Sixties Part 2, The Seventies Part 1 en The Seventies Part 2.