Nieuwe delen 'The Golden Years Of Dutch Pop Music' op komst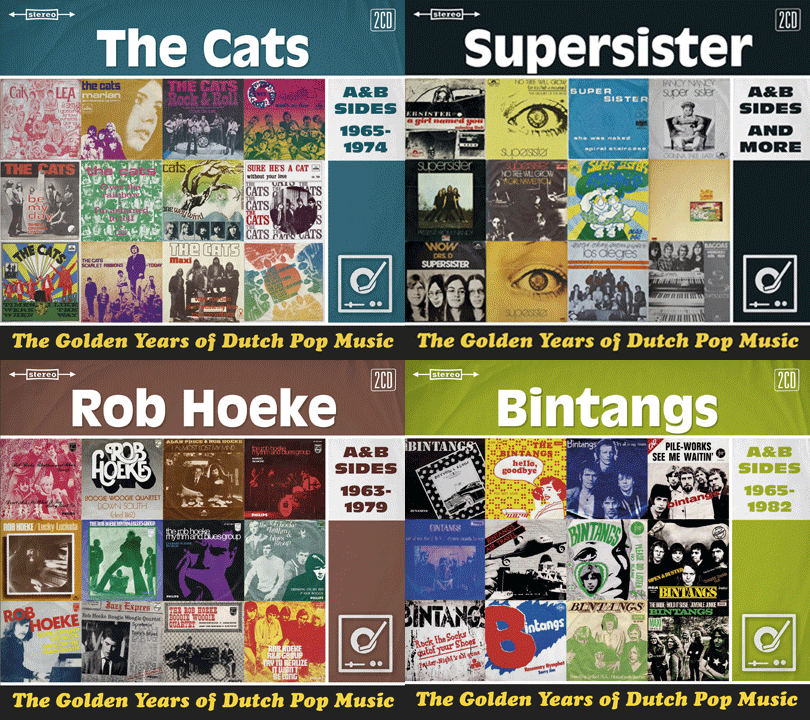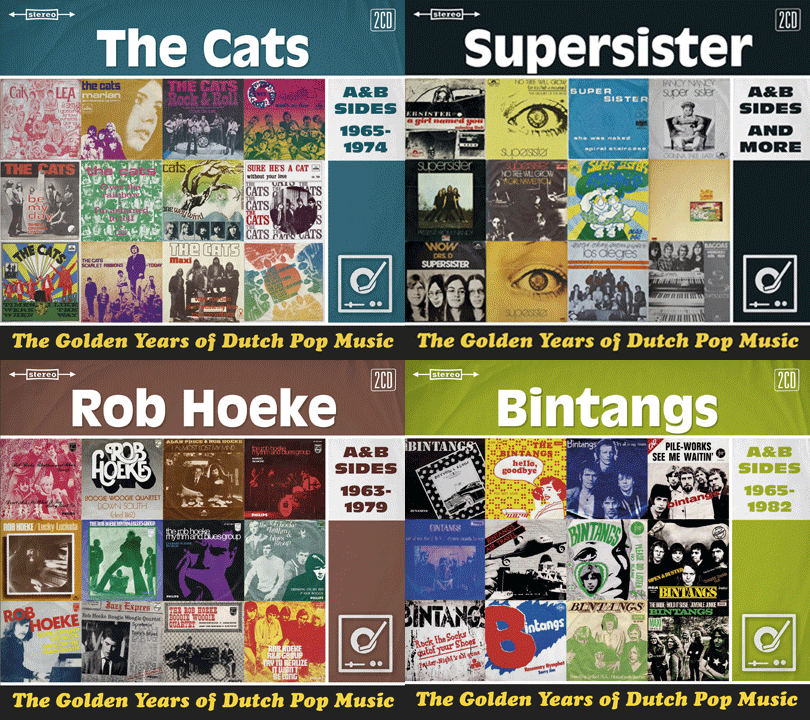 Er komen vier nieuwe delen uit in de succesvolle cd-reeks 'The Golden Years Of Dutch Pop Music'. Ditmaal is het de beurt aan sixties en seventies helden The Cats, Supersister, Rob Hoeke en Bintangs.
In Nederland explodeert in de jaren zestig en zeventig het aantal nieuwe bands. De typische Nederbeatsound beleeft zelfs haar glorietijd, singles domineren de Top 40 en zowel muzikaal als qua uiterlijk (lang haar!) kunnen de nieuwe pophelden zich met de grootste Engelse en Amerikaanse iconen meten.
De nieuwe albums zijn vanaf vrijdag 29 januari verkrijgbaar en bevatten alle originele A- en B-kanten van de singles in chronologische volgorde, waar mogelijk aangevuld met relevante albumtracks. 'The Golden Years Of Dutch Pop Music'-reeks wordt geroemd om de aandacht die aan de albums wordt besteed en ook deze nieuwe (5e!) worp is met veel liefde samengesteld. Zo staan de boekjes bomvol bijzondere foto's van toen en is elke titel voorzien van een uitgebreide biografie, geschreven door muziekjournalist Robert Haagsma (o.a. Aardschok en Lust For Life).
Bestel de albums bij Bol.com.
Eerder verschenen in de serie 'The Golden Years Of Dutch Pop Music': Cuby + Blizzards, The Motions, Q65, Livin' Blues, The Outsiders, Golden Earrings, Sandy Coast, ZZ & De Maskers, Kayak, Earth and Fire, Tee-Set, The Buffoons, The Blue Diamonds, Ekseption, Wally Tax, The Shoes, Shocking Blue, Focus, Pussycat, Long Tall Ernie and The Shakers, Brainbox + Kaz Lux en Dizzy Man's Band.