Oeuvre Supersister gebundeld in cd-box Memories Are New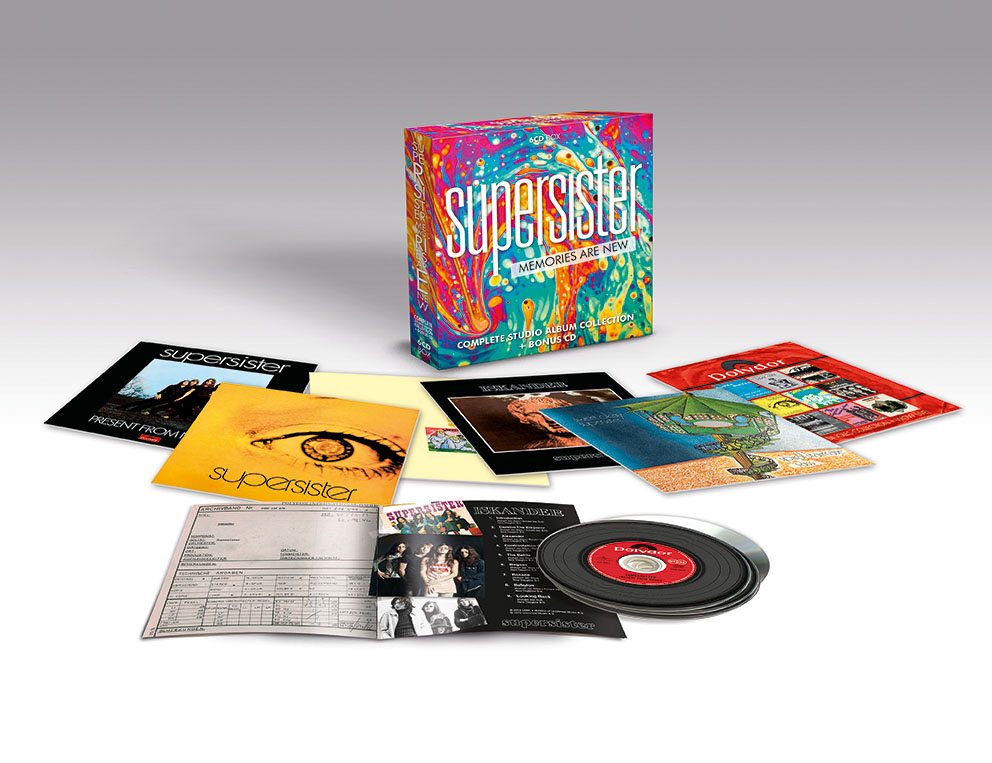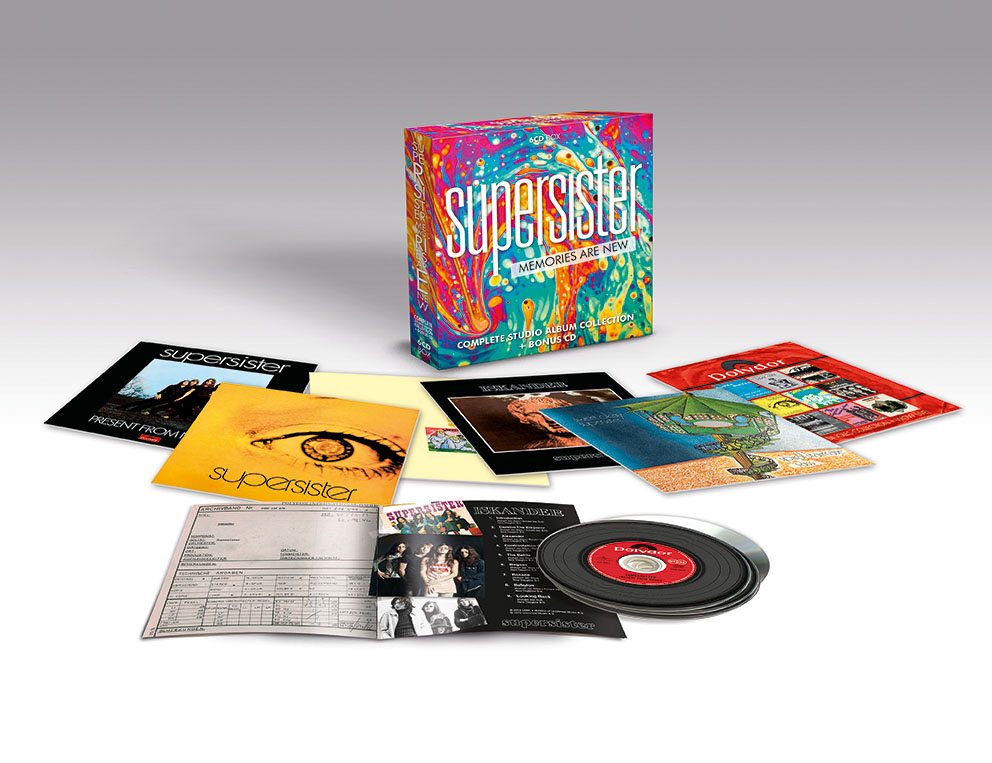 Het oeuvre van de legendarische Haagse band Supersister is gebundeld in de cd-box Memories Are New. Deze zes cd's tellende set verschijnt op 5 oktober.
Alle studioalbums van Supersister zijn speciaal voor de release van Memories Are New geremasterd. Daarbij komen de albums To The Highest Bidder, Iskander en Spiral Staircase Sass met de release van de box voor het eerst in lange tijd weer beschikbaar. Hiernaast bevat de box een disc waarop alle singles (incl. bijbehorende B-kanten) terug te vinden zijn, aangevuld met de song Wow in de lange live-uitvoering. De nooit uitgebrachte single Europe On 5, 10 Or 20 Dollars A Day Part 1 & 2 completeert deze bonus cd. De met zorg samengestelde box bevat bovendien een rijk geïllustreerd booklet met liner notes van muziekjournalist Robert Haagsma.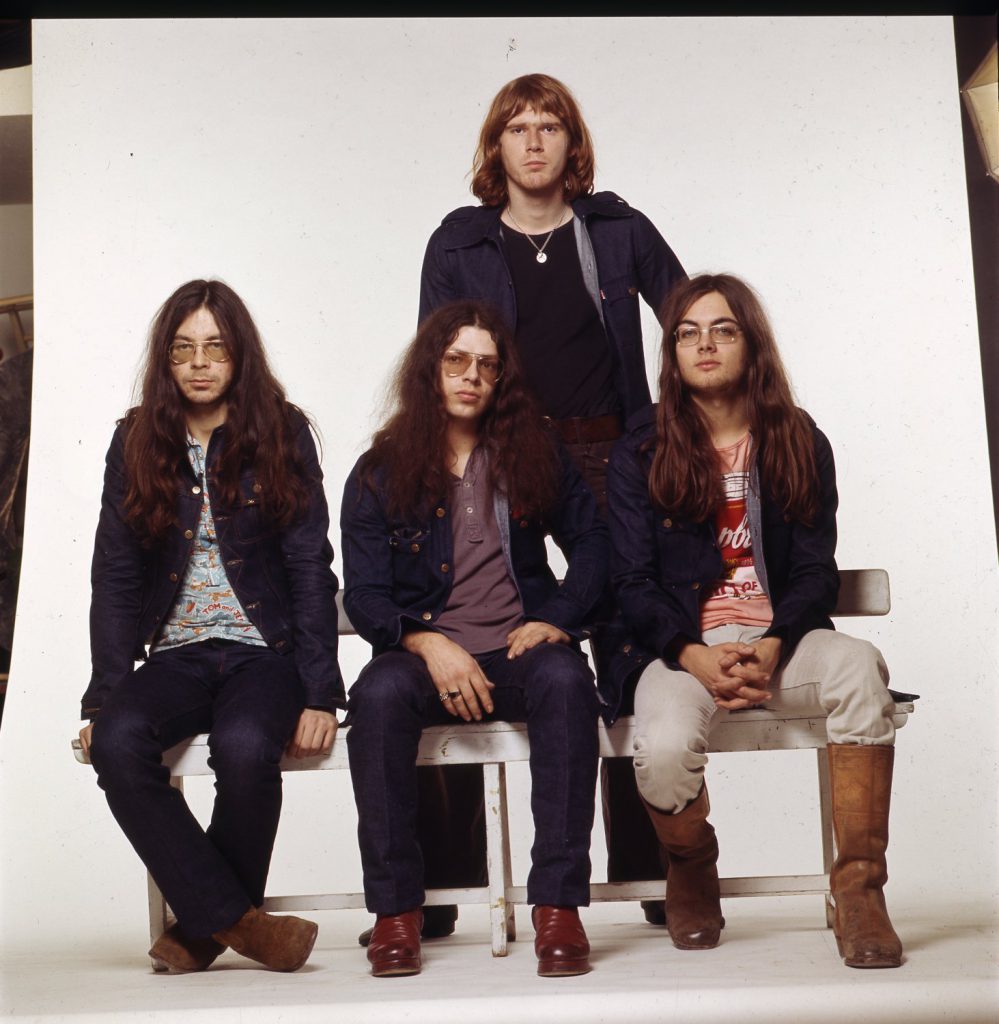 Supersister is volgens de kenners een van de meest ondergewaardeerde bands uit de vaderlandse muziekgeschiedenis. Begin jaren zeventig maakte de groep veen reeks albums met een mix van uitgesponnen thema's, puntige popliedjes, intrigerende teksten en melige humor waarmee ze Nederland op de kaart zetten in de Europese progressieve scene.
Klik hier om jouw exemplaar van de box te reserveren.
Inhoud box:
Present From Nancy (1970)
To The Highest Bidder (1971)
Pudding en Gisteren (1972)
Iskander (1973)
Sweet Okay Supersister – Spiral Staircase Sass (1974)
Bonus cd: Singles Collection + Wow live