Uitgebreid carrièreoverzicht Chris Cornell binnenkort verkrijgbaar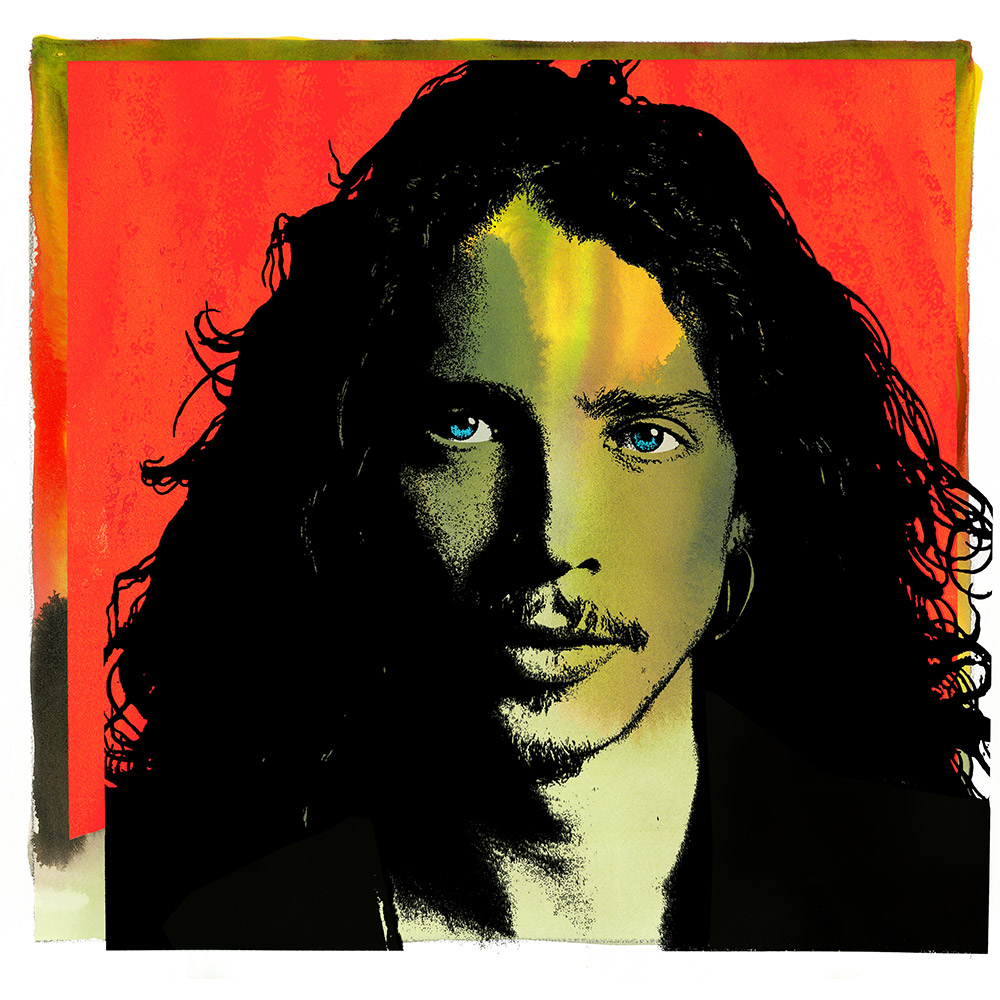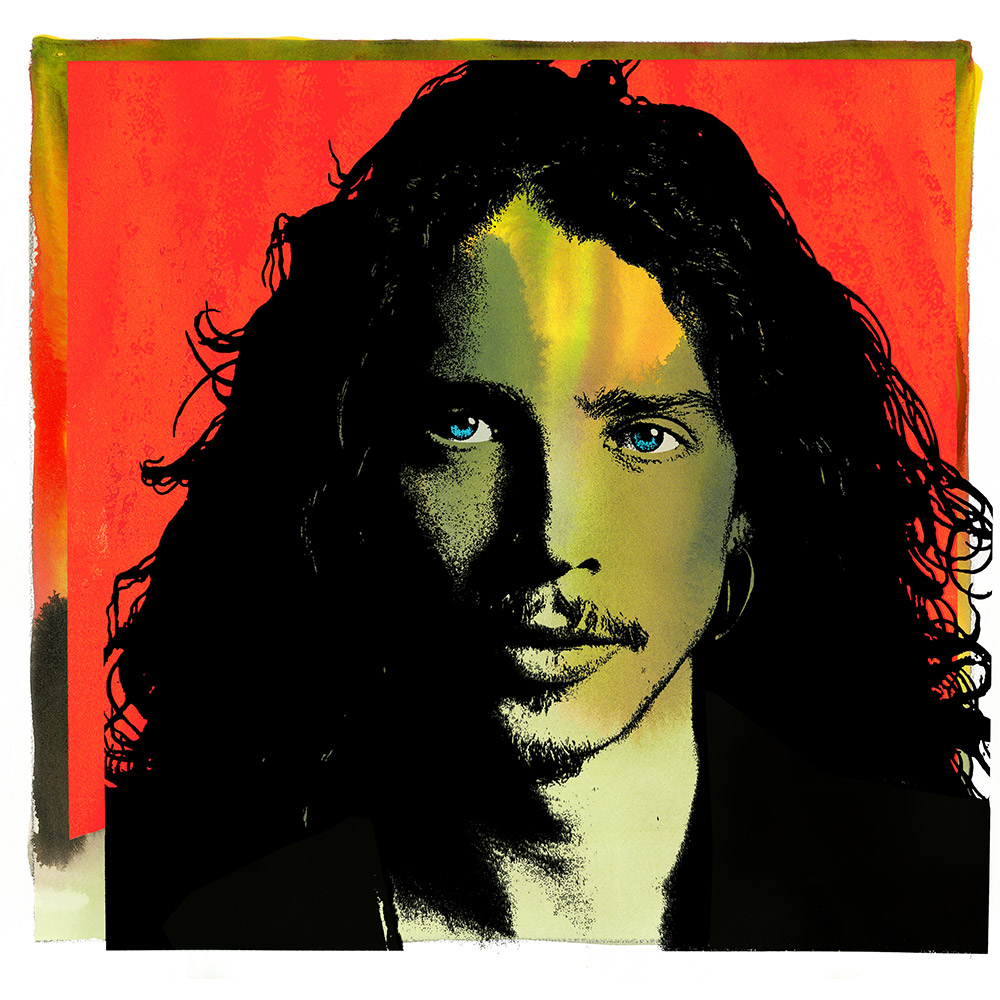 Fans van Chris Cornell opgelet: op 16 november komt zijn meest uitgebreide carrièreoverzicht tot nu toe in de schappen te liggen. Het album, simpelweg Chris Cornell genaamd, is de eerste release sinds zijn overlijden in 2017.
De 17 tracks op Chris Cornell werden uitgezocht door weduwe Vicky Cornell, in samenwerking met zijn vrienden en bandgenoten, en vertegenwoordigen de hoogtepunten van zijn muzikale leven. Op de compilatie vind je naast zijn solowerk ook tracks van zijn bands Soundgarden, Temple of the Dog en Audioslave. Van iconische nummers als Black Hole Sun tot door Cornell geschreven themesong van Bondfilm Casino Royale. Ook staat er uiteraard een aantal nooit eerder uitgebrachte opnames op; de volledig nieuwe song When Bad Does Good en een cover van Prince' Nothing Compares 2 U. Het artwork werd gemaakt door Pearl Jam en Temple of the Dog-bassist Jeff Ament.
>> tekst gaat verder onder de video

"Na het plotseling overlijden van Chris heb ik al mijn energie gestoken in het delen van zijn muzikale nalatenschap met alle fans over de hele wereld," vertelt Vicky. "Ik vond dat we een speciale collectie moesten samenstellen die hem zo compleet mogelijk weergeeft – de vriend, de echtgenoot en de vader, de risiconemer en vernieuwer, de dichter en artiest. Zijn indrukwekkende vocalen vonden hun weg naar de harten van zoveel mensen. Zijn stem was zijn visie en zijn woorden waren zijn vrede. Dit album is voor zijn fans."
Chris Cornell zal vanaf vrijdag 16 november verkrijgbaar zijn als CD, 2LP en 4CD. Haal je de 4CD, dan kun je genieten van maar liefst 64 tracks, waarvan 11 nooit eerder uitgebrachte opnames. Bekijk hieronder het volledige overzicht.
---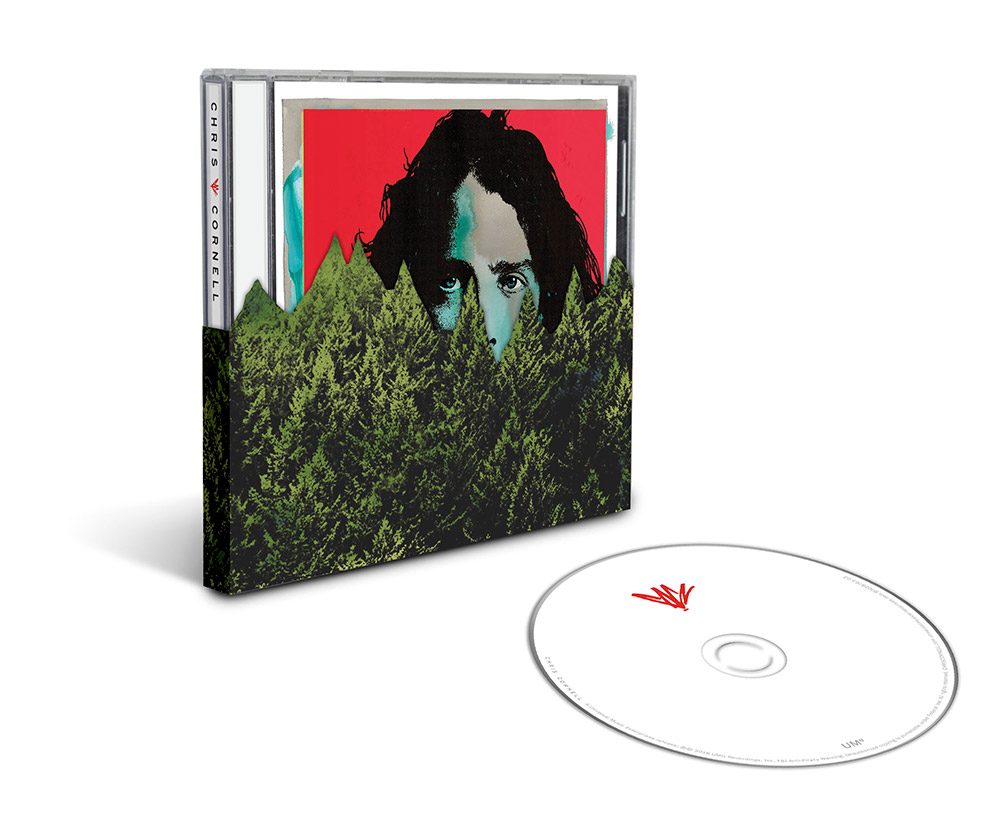 Loud Love [Soundgarden]
Outshined [Soundgarden]
Hunger Strike [Temple of the Dog]
Seasons
Black Hole Sun [Soundgarden]
Can't Change Me
Like A Stone [Audioslave]
Be Yourself [Audioslave]
You Know My Name
Billie Jean
Long Gone (Rock Version)
Call Me A Dog (Live Acoustic)
Been Away Too Long [Soundgarden]
Nearly Forgot My Broken Heart
Nothing Compares 2 U (Live at Sirius XM)**
The Promise
When Bad Goes Good**
** niet eerder uitgebracht
---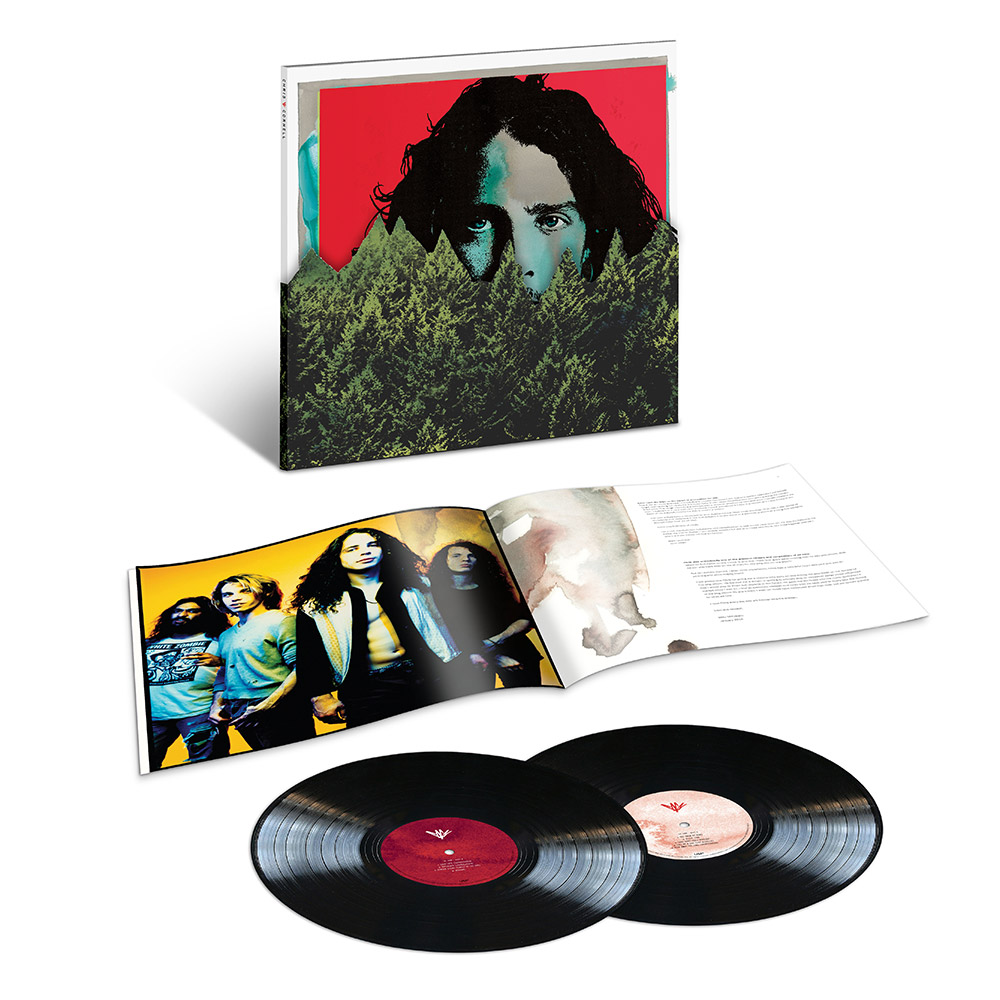 LP 1
A1. Loud Love [Soundgarden]
A2. Outshined [Soundgarden]
A3. Hunger Strike [Temple of the Dog]
A4. Seasons
B1. Black Hole Sun [Soundgarden]
B2. Can't Change Me
B3. Like A Stone [Audioslave]
B4. Be Yourself [Audioslave]
LP 1
C1. You Know My Name
C2. Billie Jean
C3. Long Gone (Rock Version)
C4. Call Me A Dog (Live Acoustic)
C5. Been Away Too Long [Soundgarden]
D1. Nearly Forgot My Broken Heart
D2. Nothing Compares 2 U (Live at Sirius XM)**
D3. The Promise
D4. When Bad Goes Good**
** niet eerder uitgebracht
---
Hunted Down [Soundgarden]
Kingdom of Come [Soundgarden]
Flower [Soundgarden]
All Your Lies [Soundgarden]
Loud Love [Soundgarden]
Hands All Over [Soundgarden]
Say Hello 2 Heaven [Temple of the Dog]
Hunger Strike [Temple of the Dog]
Outshined [Soundgarden]
Rusty Cage [Soundgarden]
Seasons
Hey Baby (Land Of The New Rising Sun) [M.A.C.C.]
Black Hole Sun [Soundgarden]
Spoonman [Soundgarden]
Dusty [Soundgarden]
Burden In My Hand [Soundgarden]
CD 2
Sunshower
Sweet Euphoria
Can't Change Me
Like A Stone [Audioslave]
Cochise [Audioslave]
Be Yourself [Audioslave]
Doesn't Remind Me [Audioslave]
Revelations [Audioslave]
Shape Of Things To Come [Audioslave]
You Know My Name
Billie Jean
Long Gone (Rock Version)
Scream
Part Of Me (Steve Aoki Remix)
Ave Maria (with Eleven)
CD 3
Promise [Slash featuring Chris Cornell]
Whole Lotta Love [Santana featuring Chris Cornell]
Call Me A Dog (Live Acoustic)
Imagine (Live Acoustic)
I Am The Highway (Live Acoustic)
The Keeper
Been Away Too Long [Soundgarden]
Live To Rise [Soundgarden]
Lies [Gabin with Chris Cornell & Ace]
Misery Chain [with Joy Williams]
Storm [Soundgarden]
Nearly Forgot My Broken Heart
Only These Words
Our Time In The Universe
'Til The Sun Comes Back Around
Stay With Me Baby
The Promise
When Bad Goes Good**
CD 4
Into The Void (Sealth) (Live at the Paramount) [Soundgarden]
Mind Riot (Live at the Paramount) [Soundgarden]
Nothing To Say (Live in Seattle) [Soundgarden]
Jesus Christ Pose (Live in Oakland) [Soundgarden]
Show Me How To Live (Live in Cuba) [Audioslave]**
Wide Awake (Live in Sweden)**
All Night Thing (Live in Sweden)**
Nothing Compares 2 U (Live at Sirius XM)**
One (Live at Beacon Theatre)**
Reach Down (Live at the Paramount) [Temple of the Dog]**
Stargazer (Live at the Paramount) [Temple of the Dog]**
Wild World (Live at Pantages Theatre) [Yusuf/Cat Stevens with Chris Cornell]**
A Day In The Life (Live at the Royal Albert Hall)**
Redemption Song (Live at Beacon Theatre) [with Toni Cornell]**
Thank You (Live in Sweden)
** niet eerder uitgebracht