Volledig oeuvre Poco voor het eerst samengevat op 'Poco Collected'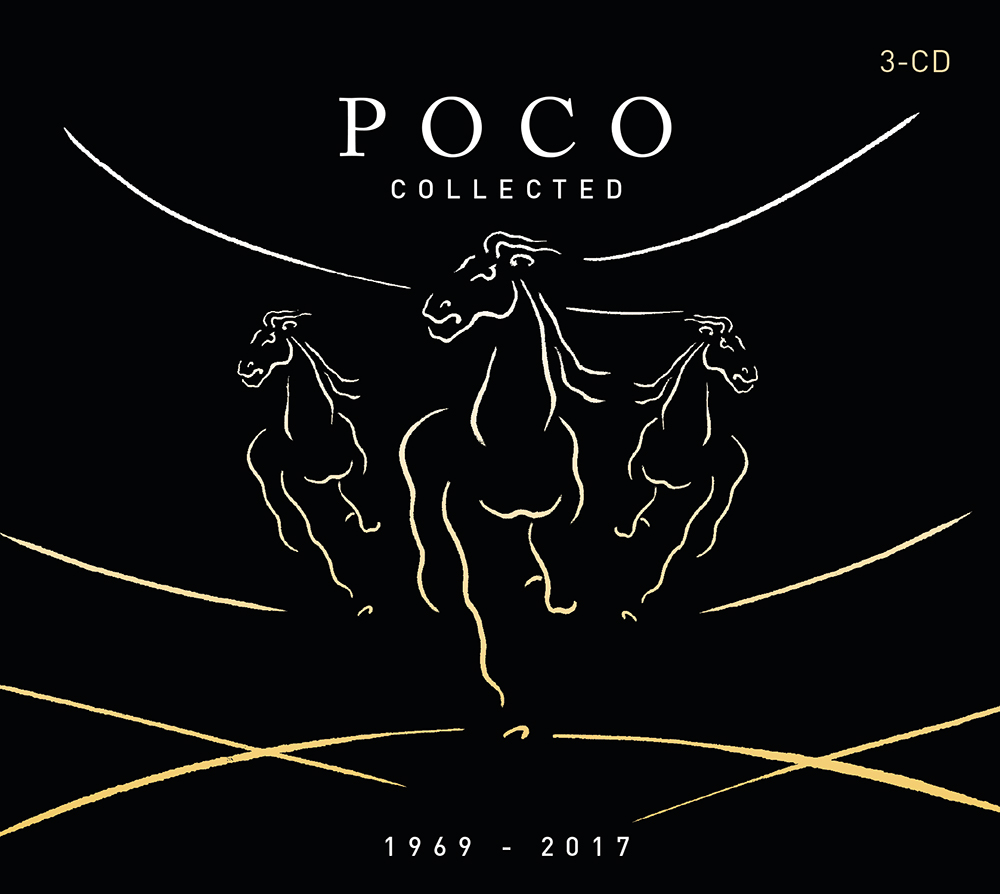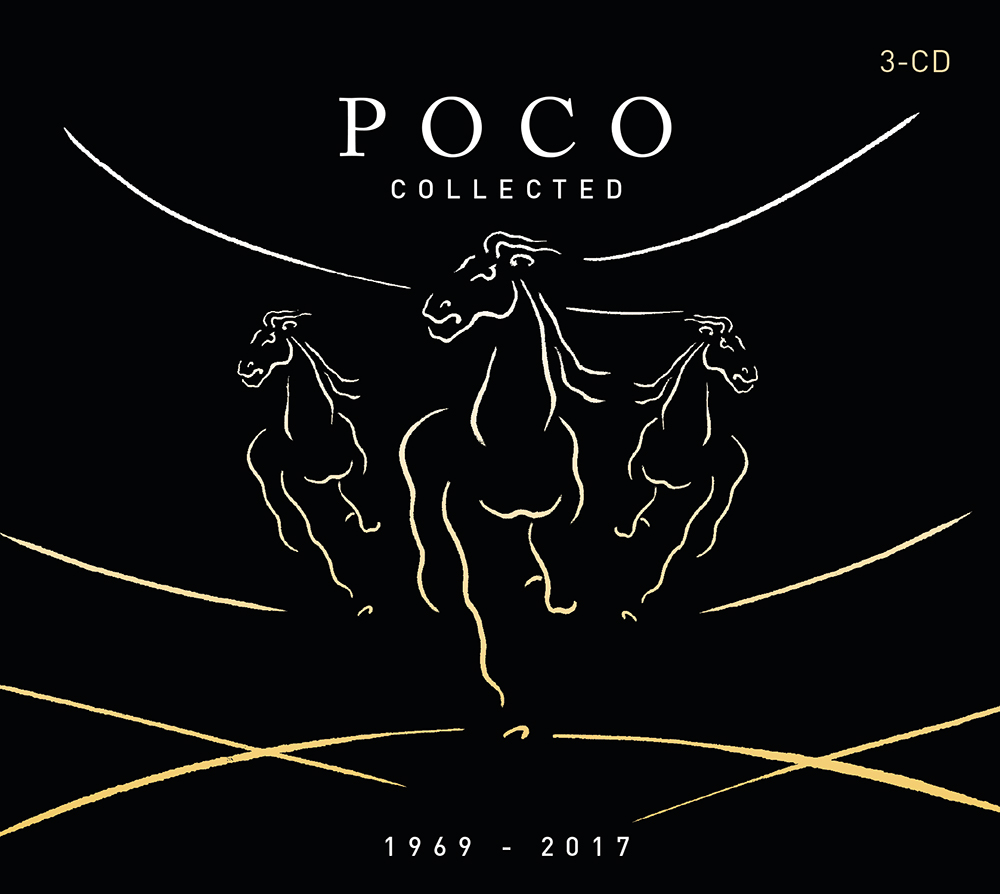 Op vrijdag 17 augustus kunnen liefhebbers van de betere countryrock hun hart ophalen; die dag verschijnt de nieuwe 3CD Poco Collected. Op dit compilatiealbum vind je een samenvatting van de complete catalogus van de band – alle singles én een zorgzaam samengestelde collectie van albumtracks, live-opnames en solowerk van diverse bandleden.
Poco ontstond uit de as van countryrock legendes Buffalo Springfield en schreef in de jaren daarna geschiedenis met nummers als Call It Love, Rose Of Cimarron, Heart Of The Night en Crazy Love. De band bracht tijdens hun 50-jarige carrière in totaal 19 studio albums en 9 live albums uit.
Op Poco Collected wordt voor het eerst in de geschiedenis de muziek van alle samenstellingen van de band gebundeld. Om ervoor te zorgen dat er geen enkele muzikale mijlpaal werd gemist, is er bij het samenstellen van het album intensief samengewerkt met Rusty Young, Poco's frontman en slide-gitarist sinds de vroege beginselen en door de jaren heen het enige constante bandlid.
CD 1:
1. My Kind Of Love / 2. Hard Luck / 3. Pickin' Up the Pieces / 4. You Better Think Twice / 5. Just For Me And You / 6. Railroad Days / 7. Bad Weather / 8. A Good Feelin' To Know / 9. Go And Say Goodbye / 10. And Settlin' Down / 11. Here We Go Again / 12. Brass Buttons / 13. Magnolia / 14. Faith In The Families / 15. Rocky Mountain Breakdown / 16. High And Dry / 17. Keep On Tryin' / 18. Makin' Love / 19. Rose Of Cimarron / 20. Starin' At The Sky
CD 2:
1. Indian Summer / 2. Downfall / 3. Crazy Love / 4. Heart Of The Night / 5. Legend / 6. Barbados / 7. Midnight Rain / 8. Under The Gun / 9. The Everlasting Kind / 10. Widowmaker / 11. Sea Of Heartbreak / 12. Ghost Town / 13. Shoot For The Moon / 14. Break Of Hearts / 15. Days Gone By / 16. This Old Flame / 17. Save A Corner Of Your Heart / 18. Call It Love / 19. Nothin' To Hide

CD 3:
1. The Nature Of Love / 2. If Your Heart Needs A Hand / 3. Running Horse / 4. Cajun Moon (Acoustic / Live) / 5. Regret / 6. Hard Country / 7. Neil Young / 8. C'Mon (Live) / 9. Honky Tonk Down Stairs (Live) / 10. Believe Me / 11. Your Mama Don't Dance (Loggins & Messina) / 12. It's All Right Here (Jim Messina) / 13. This Magic Moment (Richie Furay) / 14. I Still Have Dreams (Richie Furay) / 15. Hearts On Fire (Randy Meisner) / 16. So Much In Love (Timothy B. Schmit) / 17. Playin' It Cool (Timothy B. Schmit) / 18. My Friend (Rusty Young)