Infographic: 100 hits, 58 instrumenten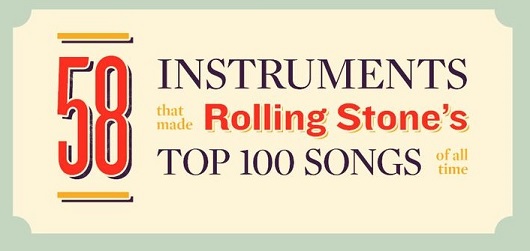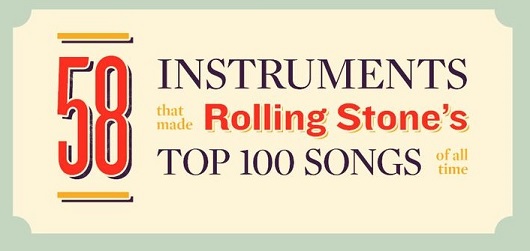 Dynamiek, ritme, harmonie en tempo: allemaal sleutelonderdelen van hits. Maar welke instrumenten spelen de grootste rol in de totstandkoming van een klassieker? We presenteren: de ultieme infographic met dé 58 instrumenten  uit de Rolling Stones Top 100 Songs Of All Time.

Onderzoeker Mike King en de mensen van Berklee Online onderzochten 100 nummers en vingen deze in onderstaande prachtige illustratie. Het merendeel van de nummers maakt – vanzelfsprekend – gebruik van een gitaar, basgitaar en drums, maar de onderzoekers vonden ook enkele rariteiten. Wist jij bijvoorbeeld dat The Beatles in het nummer Strawberry Fields Forever een Swarmandal (Indische Harp) gebruiken? En was jij op de hoogte van de mondharp in het nummer Good Vibrations van The Beach Boys?
Klik hieronder op de afbeelding voor een groter formaat.



Welk instrument hoor jij het liefst? Laat jouw reactie achter in de comments en deel dit verhaal via de sharebuttons aan de linkerzijde!