Paul McCartney in 10 hits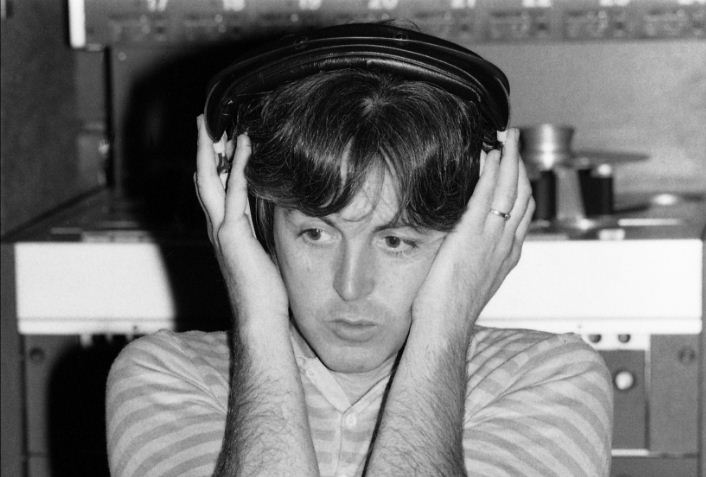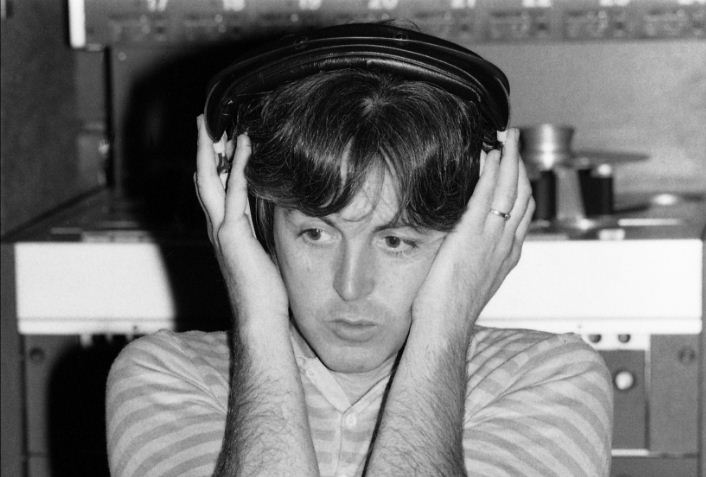 Zonder Paul McCartney was moderne popmuziek niet hetzelfde geweest. Als één van de Fab Four schreef hij samen met John Lennon, maar ook alleen, de grootste popklassiekers. Hieronder hebben we een selectie gemaakt van de grootste hits na The Beatles. Zijn oeuvre is zo omvangrijk dat een overzicht in tien liedjes onmogelijk is, vandaar dat we ons hebben beperkt tot de hits en singles uit zijn gehele carriere tot op heden. De volgende keer duiken we in de mooiste albumtracks.
ANOTHER DAY
Alhoewel McCartney's eerste solo album in 1970 werd uitgebracht (getiteld 'McCartney'), bracht Paul zijn eerste solo single 'Another Day' uit in 1971. Het nummer lag al een tijdje op de plank en is geschreven in 1969, tijdens de 'Let It Be' sessies van de Beatles. Het nummer is de eerste opname van de studio-sessies voor het album 'RAM', maar belandt uiteindelijk niet op het album. In het nummer is ook Paul's vrouw Linda, waarmee hij later de band Wings vormde, te horen.
BAND ON THE RUN
Eén van de bekendste nummer van Paul McCartney & Wings van het gelijknamige album. De mystiek rond 'Band On The Run' werd door Paul als volgt omschreven "It's a million things … all put together. Band on the run – escaping, freedom, criminals. You name it, it's there".
LIVE AND LET DIE
De James Bond theme song uit 1973, een absolute klassieker! Begin jaren negentig scoort rockband Guns 'N Roses een hit met hun versie van het nummer en zo wordt het nummer ook één van de rockanthems van de jaren negentig.
MULL OF KINTYRE
Paul McCartney's eerbetoon aan de Schotse streek Kintyre waar hij sinds 1966 maar al te graag vertoeft op zijn boerderij High Land. Het werd zijn enige nummer 1 hit in Nederland na The Beatles.
EBONY AND IVORY
McCartney heeft tal van samenwerkingen op zijn naam staan, zo scoorde hij in 2015 nog een hit met Kanye West en Rihanna. Maar één van zijn bekendste duetten is toch wel 'Ebony And Ivory' met Stevie Wonder. Het nummer is afkomstig van het album 'Tug Of War'.
PIPES OF PEACE
Kort na het gigantische success van 'Tug Of War' met o.a. de single 'Ebony And Ivory', brengt Paul McCartney het album 'Pipes Of Peace' uit. De gelijknamige single wordt verdeeld ontvangen. Terecht of onterecht? Het blijft een onmiskenbare McCartney song!
SAY SAY SAY
Begin jaren 80 scoort Paul McCartney twee hits met Michael Jackson: 'The Girl Is Mine' (1982) en 'Say Say Say' (1983). De eerste stond op het album 'Thriller' van Michael Jackson, de tweede is afkomstig van het album 'Pipes Of Peace'.  Het nummer werd de zevende hitnotering voor Jackson in dat jaar, daarmee verbrak hij het record van The Beatles en Elvis. Critici waren verdeeld over het nummer. In 2015 verschijnt een door Paul McCartney opnieuw gemixte versie met alternatieve vocal takes.
WE ALL STAND TOGETHER
Paul McCartney en kerst zijn muzikaal voor velen aan elkaar verbonden. 'Mull Of Kintyre' was de kersthit van 1977 in Engeland, opgevolgd in 1979 door 'Wonderful Christmas Time', maar in 1984 kwam het nummer uit dat we sindsdien in december veelvuldig op de radio langs horen komen: 'We All Stand Together'. Natuurlijk met de legendarische tekenfilm clip.
HOPE OF DELIVERENCE
Na een paar jaren van relatieve rust brengt Paul McCartney in 1992 het album 'Off The Ground' uit. De single 'Hope Of Deliverance' werd een bescheiden hit.
NEW
In 2013 komt Paul McCartney na zes jaar  met een nieuw popalbum. Het album, getiteld 'New', is een persoonlijk meesterwerk waar Paul afrekent met een aantal vooroordelen uit zijn Beatles tijd. Zo zing hij in 'Early Days':
Now everybody seems to have their own opinion
Of who did this and who did that
But as for me I don't see how they can remember
When they weren't where it was at
De eerste single van het album is het nummer 'New' en is geproduceerd door Mark Ronson, die we ook kennen van zijn werk met o.a. Amy Winehouse en Adele.
2 oktober verschijnen de deluxe editions van de albums Tug Of War (klik hier) en Pipes Of Peace (klik hier)