Omvangrijke vinylbox George Harrison aangekondigd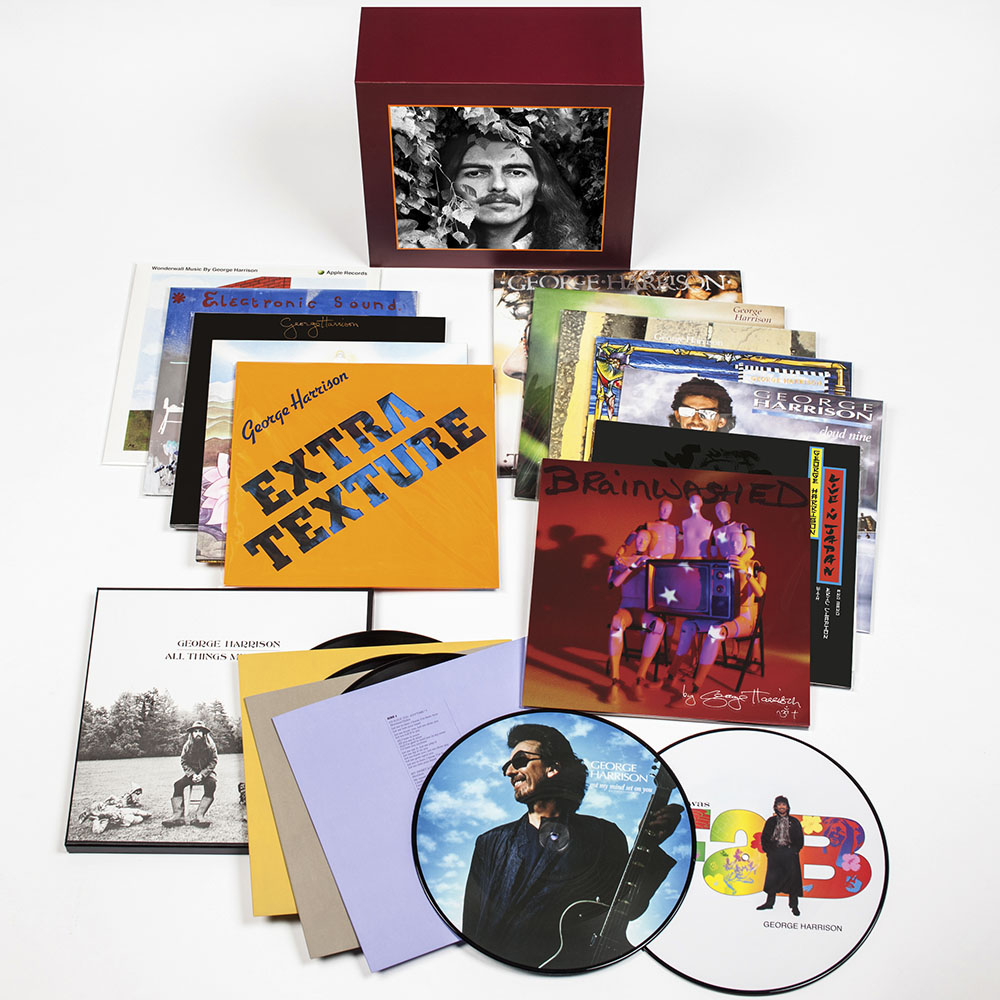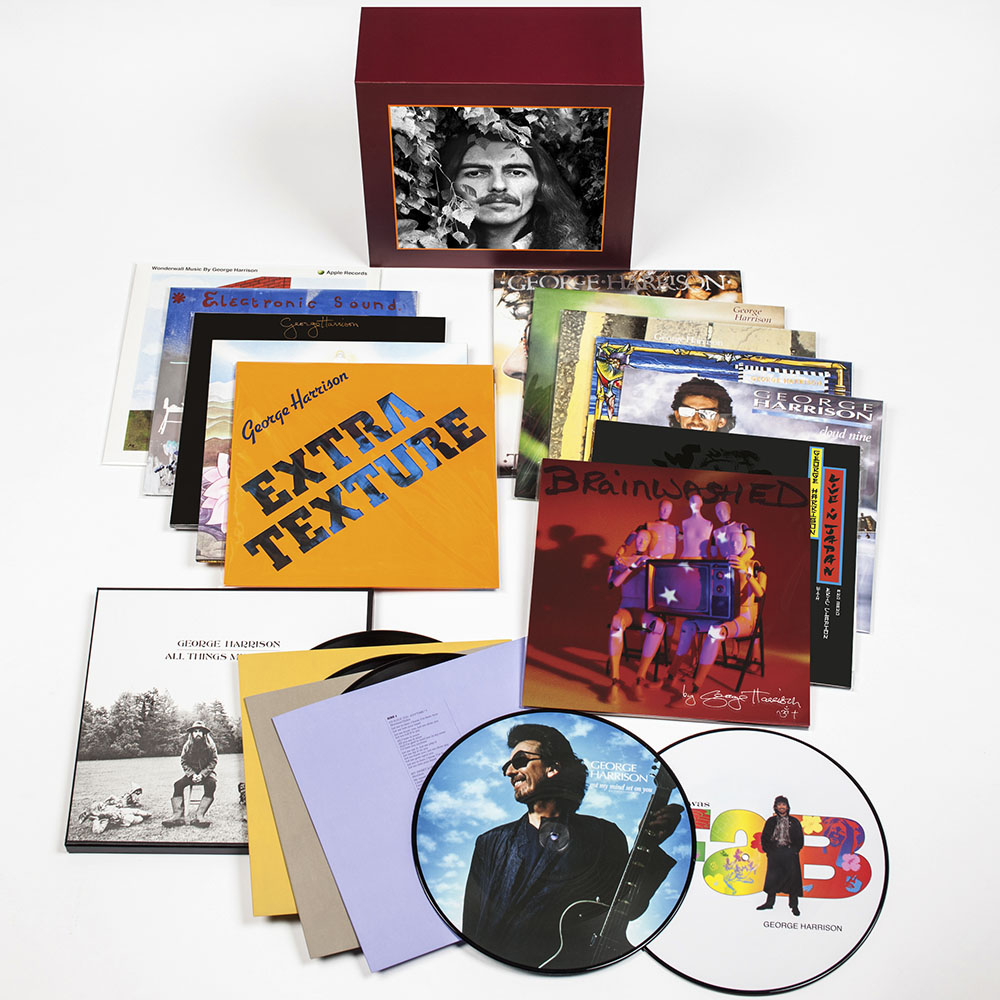 De familie Harrison heeft de box George Harrison – The Vinyl Collection aangekondigd. Hierin zijn voor het eerst alle solo studioalbums van de ex-Beatles op vinyl samengebracht.
De vinylbox verschijnt op 24 februari en bevat alle twaalf studioalbums van Harrison, verpakt in exacte replica's van de originele hoezen. Hiernaast zit het vermaarde live-album Live In Japan (op dubbelvinyl) er ook nog bij, net als twee fraaie 12-inch picture discs (van When We Was Fab en Got My Mind Set You). De albums, die allemaal op 180 grams vinyl zijn geperst, zijn voor deze release geremasterd van de originele analoge banden. De albums zullen, met uitzondering van de twee picture discs, ook los in de winkel komen te liggen. In het geval van All Things Must Pass, Harrisons legendarische drie-dubbelaar uit 1970, zal slechts voor korte tijd verkrijgbaar zijn.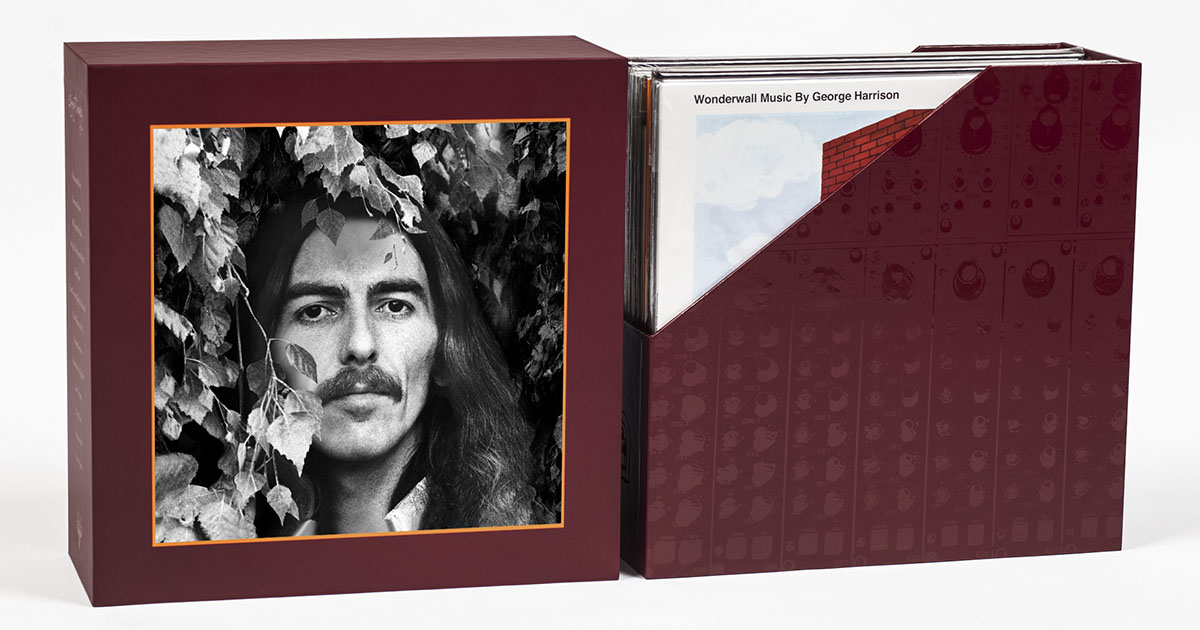 Inhoud van de box:
Wonderwall Music (1968) | 1 LP
Electronic Sound (1969) | 1 LP
All Things Must Pass (1970) | 3 LP  (limited edition)
Living In The Material World (1973) | 1 LP
Dark Horse (1974) | 1 LP
Extra Texture (1975) | 1 LP
Thirty Three & 1/3 (1976) | 1LP
George Harrison (1979) | 1 LP
Somewhere in England (1981) | 1 LP
Gone Troppo (1982) | 1 LP
Cloud Nine (1987) | 1 LP
Live In Japan (1992) | 2 LP
Brainwashed (2002) | 1 LP
When We Was Fab | 12-inch picture disc (alleen verkrijgbaar in de box)
Got My Mind Set On You | 12-inch picture disc (alleen verkrijgbaar in de box)
Naast de vinylbox verschijnt er ook een heruitgave van Harrisons autobiografie I Me Mine. Het boek, dat oorspronkelijk in 1980 verscheen, is voor deze heruitgave uitgebreid en omvat nu de complete carrière van Harrison, verteld in zijn eigen woorden, aangevuld met handgeschreven songteksten. Als kers op de taart wordt heeft de firma Pro-Ject een heuse George Harrison-platenspeler gemaakt. Hier zullen in totaal 2500 van gemaakt worden.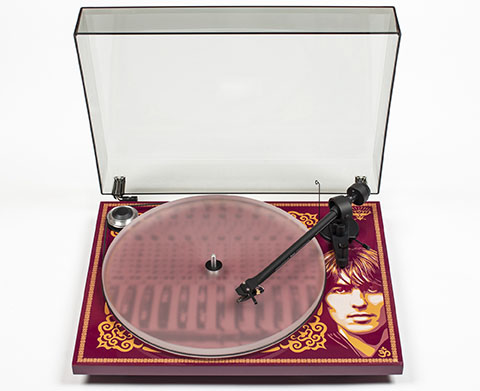 De box is nu te reserveren bij Plato/Concerto en Bol.com (klik hier voor het boek). Informeer bij je lokale hifi-specialist naar de beschikbaarheid van de Pro-ject platenspeler.