Golden Years Of Dutch Pop Music: 4 nieuwe delen + vinyl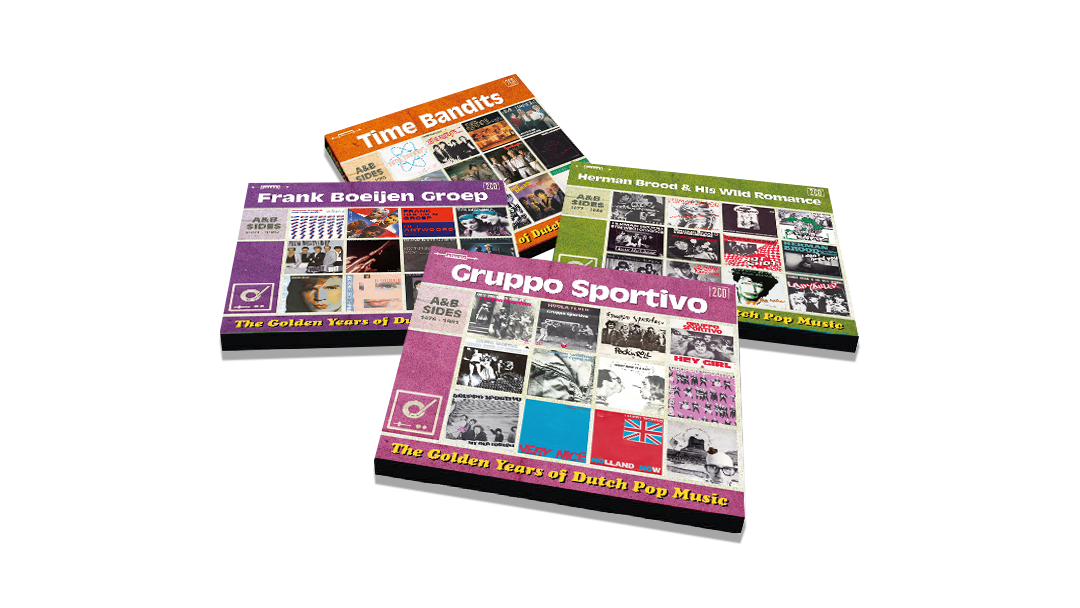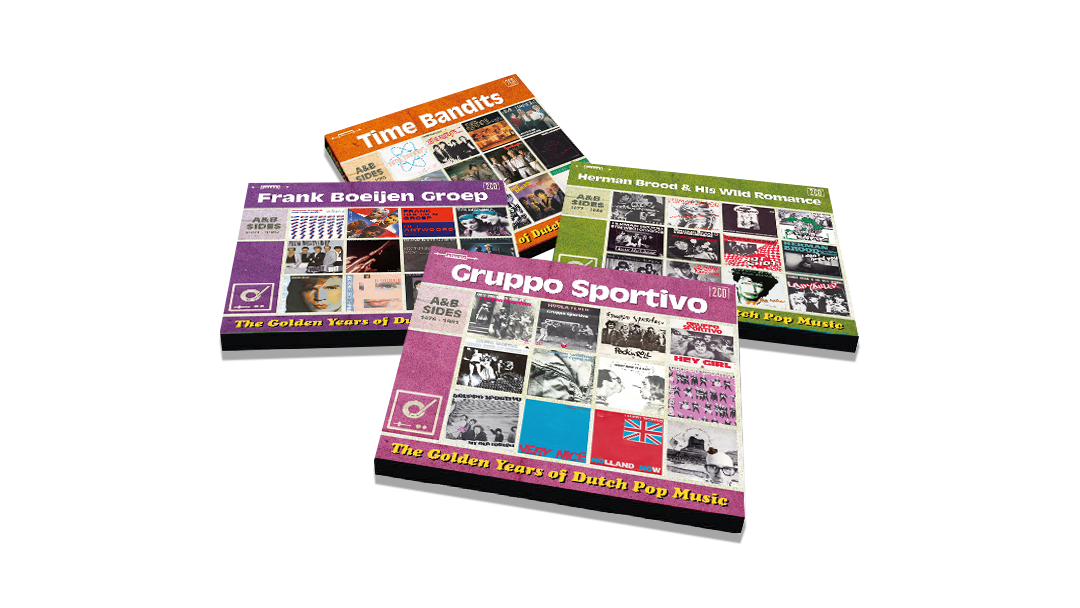 Goed nieuws voor de fans van de populaire cd-reeks 'The Golden Years Of Dutch Pop Music': er zijn vier nieuwe dubbel-cd's verschenen en er is nu ook – op veler verzoek – Golden Years vinyl verkrijgbaar.
Met de nieuwe albums van Herman Brood & his Wild Romance, Time Bandits, Gruppo Sportivo en Frank Boeijen Groep telt de serie nu in totaal 52 delen. Net als bij andere titels in de reeks bevatten deze nieuwe delen alle singles van een band uit een bepaalde periode, inclusief de bijbehorende b-kanten. Hiernaast is er nu voor het eerst vinyl verkrijgbaar van de serie. Hierbij gaat het om dubbel-albums van Earth And Fire, Kayak, Livin' Blues, The Motions en The Outsiders, plus het compilatiealbum Nederbeat Classics, met songs van artiesten als Brainbox, Golden Earrings, Sandy Coast en The Motions. Dit laatste album is overigens een extra voordelig geprijsd 1LP.
De albums zijn verkrijgbaar bij je lokale platenzaak en online onder meer bij Bol.com, Platomania en Velvet.

Ook tof voor de fans: op 29 april vindt het eerste Golden Years Of Dutch Pop Music live evenement plaats in Nijkerk, met optredens van Johan Derksen en de Pioniers van de Nederpop (waaronder Rudy Bennett van The Motions, Frans Krassenburg van Golden Earrings, Theo van Es van The Shoes en Johnny Kendall), Peter Koelewijn, George Baker en 'special guest' Dave Berry. Ga voor meer informatie en ticketsverkoop naar Ticketmaster.nl.
De met zorg samengestelde cd-reeks The Golden Years Of Dutch Pop Music wordt bejubeld door pers en publiek. "Beter dan ooit wordt de Nederpop heruitgegeven in Golden Years", schreef De Volkskrant onlangs. "De reeks is verslavend (…) stiekem wil je alle delen in huis hebben" Eerder verschenen in de serie albums van Cuby + Blizzards, The Motions, Q65, Livin' Blues, The Outsiders, Golden Earrings, Sandy Coast, ZZ & De Maskers, Kayak, Earth and Fire, Tee-Set, The Buffoons, The Blue Diamonds, Ekseption, Wally Tax, The Shoes, Shocking Blue, Focus, Pussycat, Long Tall Ernie and The Shakers, Brainbox + Kaz Lux, Dizzy Man's Band, The Cats, Rob Hoeke, Bintangs, Alquin, Jumping Jewels, Les Baroques, George Baker Selection,  Supersister, Ro-d-ys, Solution, Tielman Brothers, BZN, Unit Gloria, Bolland & Bolland, Bojoura, Greenfield & Cook, Vitesse, Jan Akkerman, Lucifer & Margriet Eshuijs Band, Groep 1850 en de compilatiealbums The Sixties Part 1, The Sixties Part 2, The Seventies Part 1 en The Seventies Part 2.